All England Open: Can Taufik give himself a fitting farewell?
1.01K //
06 Mar 2013, 12:48 IST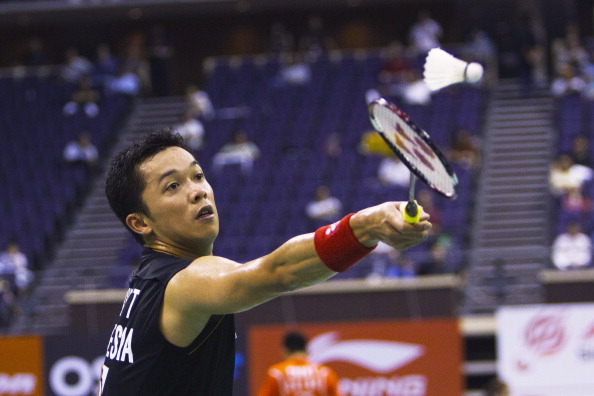 In its long and illustrious history, the All England has been a stage for the world's best players. For long, the player who won the All England was considered the best of that year; those who won over a prolonged time were acknowledged as the greats of that era.
That's why we acknowledge players like Wong Peng Soon (four singles titles), Eddy Choong (four), Erland Kops (seven), Rudy Hartono (eight), Judy Hashman (10 singles titles), George Thomas (four), Frank Devlin (six) as among the greatest players of all time.
So who are the best players not to have won the All England?
The first name that comes to mind is Finn Kobbero. Known universally as perhaps the most gifted of his generation, Kobbero lit up badminton with the beauty of his game. He had a vast following as much in the Far East as in Europe. Unfortunately for him, his era coincided with that of another great – Erland Kops. With losses in three All England finals – twice to Kops and once to Eddy Choong – Kobbero could count himself unlucky.
Among the latter-day greats, one name stands prominently – Taufik Hidayat.
Winner of every other big tournament, including the Olympics (2004), Asian Games (2002 and 2006) and the World Championships (2005), Taufik blazed his way into the All England final early in his career as a prodigiously gifted 17-year-old. He was thwarted by Peter Gade in three games. The next year, he once again made his way into the final, only to be stopped by Xia Xuanze of China.
With a long career ahead of him, everybody assumed that it was only a matter of time before Hidayat would win the oldest tournament of them all. Surprisingly, however, the Indonesian failed to make another All England final over the next 12 years… an unusual statistic, for he even managed to reach the World Championships final as recently as 2010.
This will be Hidayat's final All England, for he has stated that the Indonesia Open later this year would be his last. He is unlikely to cause any ripples in the draw, for he has been woefully out of touch over the last two years. He has dropped to No.21 after a decade-long stint in the top ten, and he is not a patch on his former self. While once he regaled spectators with his near-magical stroke play and inventiveness, he appears a passenger against half-decent players. His recent losses include those against the likes of Pratul Joshi, Takuma Ueda and Chong Wei Feng. Perhaps he should have quit at his prime.
Is there room for one last hurrah from the man widely acknowledged as the most skilled player of his era? Taufik at his best was a stunning sight – beautifully balanced, never hurried, waving his racket like a wand that caressed the shuttle to all corners, beyond the desperate lunges of opponents. He has the kind of draw that can still inspire him to a good performance: up first is Sho Sasaki; next is Hu Yun, and if he gets to the quarters, it could be Du Pengyu. It will not be beyond Taufik to beat all three. If he can will himself on to one last great performance, he will gift himself a fitting farewell to the great tournament that he was never able to conquer.