All England Open: Persistence of an era
773 //
11 Mar 2013, 14:36 IST
Birmingham, March 11 (IANS):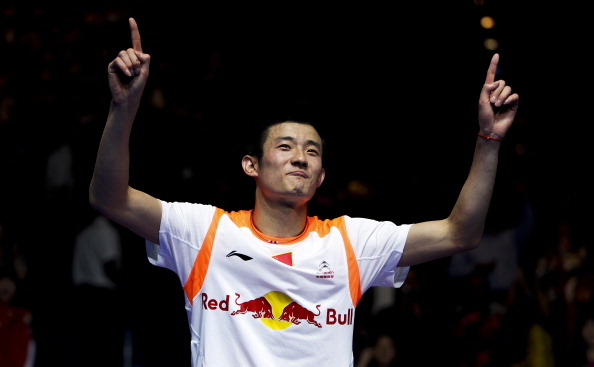 When Chinese shuttler Chen Long knelt down and clenched his fists to celebrate his first All England Open title, 31-year-old Lee Chong Wei bent down to pick up the shuttle, depressed.
This scene was reminiscent of his debacle at this time last year when the No.1 seed pulled out due to shoulder injury, seeing his arch-rival Lin Dan mounting the podium. This time, Lin was absent, reports Xinhua.
In fact, after badminton legend Peter Gade, who made his name here in 1999 retired last year, after Indonesian prodigy Taufik Hidayat lost his sharpness and failed to enter the quarterfinals, he was the only one of the "Big Four" still playing on the court.
Along with Gade and Hidayat, an era is approaching the end while Lee struggled to prolong it.
"It is a pity that the 'Big Four' are bowing out," he said.
Lee would have claimed his third All England title had he knocked out Chen. In retrospect, he said: "There were a lot of mistakes. I am very upset. It was very frustrating because I hit a lot of shots that I knew were impossible for Chen Long to return but he managed to get them back. I lost confidence in my shots."
He swore that this could not be the end of the game.
"I am going to try and try again to beat this player," said the ambitious Lee.
But he can't stop young players cropping out just like he can't play forever.
"Each time I play now, I enjoy the feeling of being on the court," the Malaysian said.
In the eyes of many, Lee is somewhat a tragic hero, beaten by Lin Dan twice in the Olympic final.
Chinese badminton head coach Li Yongbo once described Lee as "an outstanding player born in a wrong time. He would have achieved more if without Lin Dan".
However, Lee cherishes his era with Lin. Now that Lin is on vacation, Lee said: "He has left the court for months. Hopefully he will be back soon."
The persistent Lee hoped that he could play until the Asian Games in 2014.
"If I have no injuries till then, I will try to make the Rio Olympics."
Despite his regret over the Olympic gold having eluded him, Lee didn't want to give himself too much pressure.
"Whatever result I get, I will accept. The next Olympics will definitely be my last one and I will just enjoy it," he signed off.