Badminton: A mixed day for India in Victor China Open 2013
1.32K //
13 Nov 2013, 23:20 IST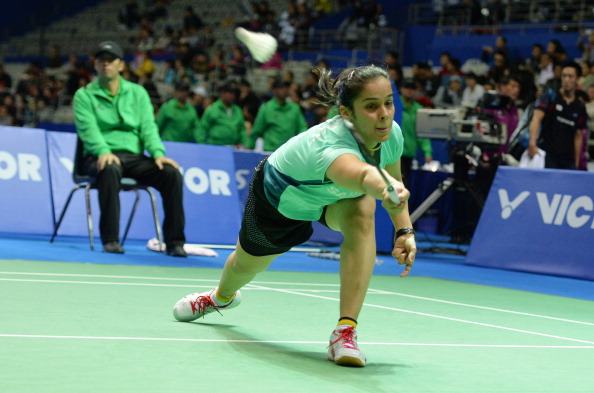 Day two of the ongoing Victor China Open 2013 proved to be a mixed one for the Indian side.
In the Men's Singles category, Parupalli Kashyap was the only Indian to emerge as a winner while Anand Pawar and Ajay Jayaram were unable to proceed to the next round after facing defeat.
Parupalli Kashyap registered a convincing win by crushing the Thai opponent Boonsak Ponsana. The first game of the match proved to be a close fight between the two as the match went for a deuce situation. But Kashyap snatched the game by 22-20. Spirited Kashyap continued his dominance in the second game also and clinched the game easily by 21-15 to register victory against Ponsana.
Ajay Jayaram was defeated by the Korean smasher Wan Ho Son. The first game proved to be a one sided fight as Wan Ho Son took away the game by 21-18. Ajay Jayaram failed to change the story in the second game and lost the game by 19-21.
In another clash, Anand Pawar lost the match despite winning the first game. The Japanese player Takuma Ueda lost the first game by 18-21. Takuma came back strongly in the match and clinched away the second and third game by 21-10 and 21-11 respectively to rule out Pawar.
In the Men's Doubles category, Manu Attri and Sumeeth Reddy B. disappointed the fans after surrendering against the Russian duo of Vladimir Ivanov and Ivan Sozonov. The Russian pair dominated throughout the match and defeated the Indian pair by 21-14 and 21-6 in a 24-minute clash.
After a disheartening performance in the Men's category, Saina Nehwal and Arundhati Pantawane balanced the day for the Indian camp by winning their respective matches in the Women's Singles category.
Indian sensation Saina Nehwal registered a comfortable victory by defeating the Japanese shuttler Nozomi Okuhara. Saina took no time to win the first game by 21-14 and continued her winning momentum in the second game also by stealing the game 21-19. The match lasted for 40 minutes.
Arundhati Pantawane was the other Indian to seal victory by defeating Eriko Hirose from Japan. Arundhati displayed a spectacular performance on the court and won the match with ease by 21-14 and 21-18 to advance to the next round.