Badminton stars gear up for IBL by playing cricket
3.56K //
04 Jul 2013, 18:29 IST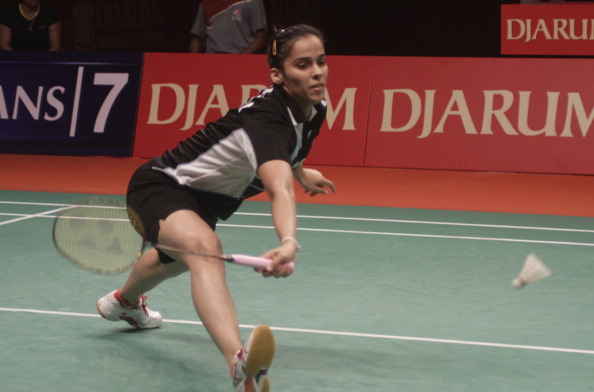 "Is this what it takes to get your attention?" These were the words by Indian Badminton League (IBL) stars like Saina Nehwal and many others.
For a tournament copied from Indian Premier League (IPL), IBL seems to be trying its best to get attention, or at least that is what their promotional campaign suggests.
With the first edition of IBL just six weeks away, a lot of people have been trying to raise interest in the franchise-based competition consisting of six teams. The very first promotional event takes a dig at India's most popular sport.
The idea was to be as sarcastic as possible. The shuttlers, wearing cricketing gear, played cricketing shots using badminton rackets and challenged the spectators, asking whether badminton needs to be played in cricket style to get noticed.
Saina Nehwal, in her all earnestness, appealed: "Is this what it takes to get your attention?"
On wearing pads and gloves, Saina said: "It was fun. I had never done anything like this before."
"The shoot was fun. Hopefully, people will like what I did. This is an innovative concept. Cricket is obviously the most popular sport and Badminton is trying to become one of the big sports. This is a great way to promote the IBL," she continued.
Jwala Gutta, the controversial shuttler, said: "This is a very fresh and innovative concept. I like the way they take a dig at cricket. It looks like the IBL will make an impact."
View the images of the badminton stars in cricket gear here.