BAI mulling strict participation rules
885 //
21 Dec 2012, 00:08 IST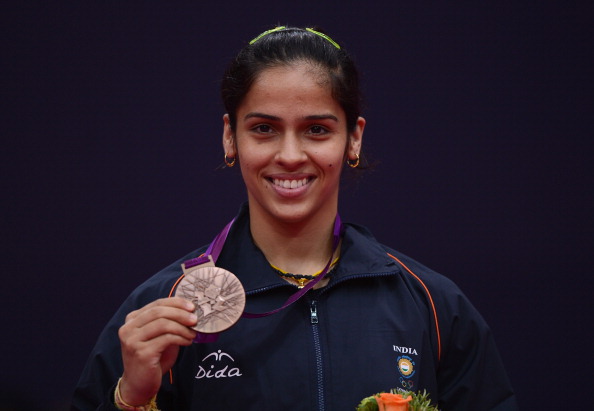 Lucknow - The retirement of top seed Saina Nehwal under controversial circumstances from the India Grand Prix Gold has prompted the Badminton Association of India (BAI) to formulate rules to ensure compulsory participation of the country's elite players in tournaments held at home.
Saina's retirement, while on match-point in the women's singles, will top the agenda at the BAI's selection committee meeting slated here for Sunday. The BAI doesn't want a repeat of the incident at the big-ticket Indian Badminton League (IBL) that will be held next year.
National coach Pullela Gopichand told IANS that the issue will be addressed.
"There is a process to go about things and things will be discussed with time," said Gopichand.
BAI secretary general Vijai Sinha told IANS that absence of big players take the sheen off tournaments held in the country.
"We will meet during this weekend to discuss this issue. It is not only the case of Saina but other players also. The national tournaments are an important part of the calendar and without our big players they lose their sheen. It is better that these questions be answered at the meeting this weekend," said Sinha.
Sinha said BAI president Akhilesh Das Gupta has taken serious note of the incident.
"Our president will also be here then and it is best to answer the questions then. This is a serious issue for the growth of the sport in the country and needs to be discussed at the earliest," he said.
BAI vice-president T.P.S. Puri told IANS that the federation was mulling to put in strict participating rules but keeping in mind international commitments of the players.
"We understand that our players have international commitments but at the same time the events held at home are also important. Saina plays around 20 tournaments in a year which is a lot and she needs rest as well.
"We are planning to devise a way which will allow players to take part in certain tournaments in the country on the basis of their international rankings. A top ranked player with many international commitments will play very few tournaments in the country. Plus with the Indian Badminton League (IBL) coming up next year, planning for all this is utmost important," said Puri.
During Wednesday's first round Saina was on match-point (21-17, 20-18) against Russian Ksenia Polikarpova when surprisingly she told the referee she could not continue due to knee problems.
BAI officials were not impressed with Saina's act because she had already booked her return tickets Tuesday for Wednesday afternoon at 3.30 p.m.
Saina, who had also skipped the last edition citing fatigue, was not keen on participating this time as well. But she decided to participate only in the morning session due to pressures from various quarters.