China Open: Kashyap progresses into round 2
668 //
15 Nov 2012, 14:21 IST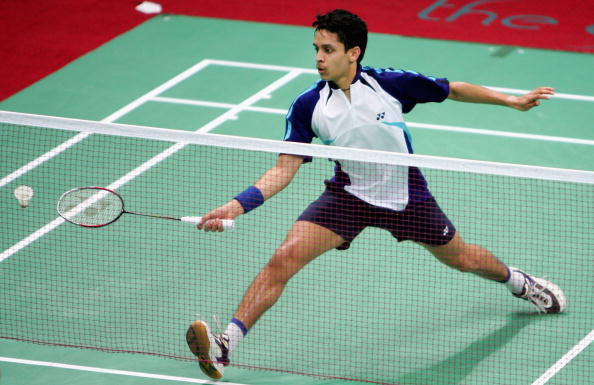 Parupalli Kashyap was the lone Indian singles winner on the opening day of the Li Ning China Open, last of the Premier Superseries events for 2012.
Kashyap had skipped the Denmark and French Opens to focus on his preparation for the China Open. From 8-all in the opening game, he steadily gained over his opponent, Henri Hurskainen of Sweden, and closed it out 21-15. The second followed the same pattern. After 11-all, Kashyap raced ahead to take the match, and will take on seventh seed Nguyen Tien Minh of Vietnam, against whom Kashyap has a 3-3 head-to-head record.
Kashyap's compatriots PV Sindhu, Ajay Jayaram and Guru Sai Dutt fell in three hard-fought games. While Sindhu lost to veteran Japanese Eriko Hirose, 22-20 14-21 21-19, Jayaram lost to recent French Open champion Daren Liew of Malaysia, 21-18 16-21 21-14. Guru Sai Dutt could not get past Japan's Takuma Ueda in a battle that stretched for over an hour, 11-21 21-13 21-11.
In the doubles, Tarun Kona/ Arun Vishnu had an easy opener against Enkhbold/ Munkhbaatar of Mongolia, 21-2 21-4, and will take on top seeds Mathias Boe/ Carsten Mogensen next. However, their compatriots Pranaav Chopra/ Akshay Dewalkar were beaten in a close match by Liu Xiaolong/ Qiu Zihan 27-25 21-17. The women's doubles pair of Aparna Balan/ Siki Reddy were likewise ousted in a close battle by USA's Paula Obanana/ Eva Lee 21-18 18-21 24-22. The mixed doubles pair of Akshay Dewalkar/ Pradnya Gadre stood no chance against the Olympic silver medallists Xu Chen/ Ma Jin 21-5 21-17. While Pranaav Chopra/ Siki Reddy were lucky to receive a walkover from Olympic champions Zhang Nan/ Zhao Yunlei, Arun Vishnu/ Aparna Balan ran into Danish pair Mads Pieter Kolding/ Kamilla Rytter Juhl 21-8 21-19.