China Open: Parupalli Kashyap crashes out in quarterfinals
881 //
16 Nov 2012, 17:54 IST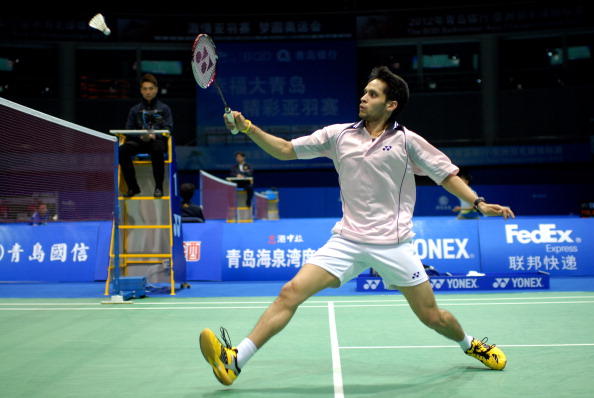 India's number one singles player Parupalli Kashyap crashed out in the quarterfinals of the Li Ning China Open, going down tamely to China's world number 17 Wang Zhengming 17-21, 7-21 in just 34 minutes.
Kashyap, ranked 23rd in the world, started proceedings on a bright note, picking up three consecutive points before Zhengming clawed back to level things at 6-6.
In fact, Kashyap was leading 11-10 at one stage and this was where Zhengming started to turn the game in his favour.
The Chinese shuttler reeled off four points on the trot to open up a crucial three-point gap at 14-11. Zhengming kept earnings points when it mattered and raced to a 17-12 lead.
Kashyap offered stiff resistance and won four consecutive points to narrow it down to 16-17.
Zhengming did not give Kashyap any more opportunities to come back into the contest, playing the closing points better to pocket the opening game at 21-17.
The opening game loss seemed to take the sting out of Kashyap's game as his sloppy form continued in the second game as well.
Committing unforced errors much to his discomfort, Kashyap got off the blocks in the second game not the way he would have liked and trailed 3-5.
Kashyap did show flashes of brilliance but Zhengming's fine court coverage unsettled him.
The Chinese used both the flanks to good effect, rattling up a 12-6 lead. Desperate times call for desperate measures and there was none coming from Kashyap.
Trailing 6-12, the Indian appeared to be fazed by the widening point gap as he kept perpetrating errors.
Zhengming made the most of Kashyap's dipping morale and performance, winning a whopping eight consecutive points to be at match point at 20-6. Kashyap did bag a point before the Chinese brought the Indian's campaign to an end.