Four years ago, at the same World Junior Championships that Saina Nehwal won, a Chinese youngster served up glimpses of his exciting talent. Wang Zhengming was the standout player of the tournament, and much was expected of him in the years to come.
Unlike many of the women singles players of that batch – such as Wang Shixian, Porntip Buranaprasertsuk, and Sayaka Sato, apart from Saina of course – Zhengming faded out from view for a couple of years. Eventually, when he started to play the senior circuit, he made no headlines. A succession of losses in the early rounds seem to mark him out as another 'has-been' – another prodigy lost in the vast numbers of China's sporting prodigies.
Even when he briefly touched a ranking of No.10 earlier this year, Zhengming didn't seem as formidable a talent as the others in China's arsenal. But at his home China Open last week, he finally seemed to get it all together – beating the likes of Sony Dwi Kuncoro and P Kashyap, before falling to top seed Chen Long in a well-contested final.
Until now, Lin Dan and Chen Long were the main weapons at China's disposal in the Men's Singles. Even Chen Jin, World Champion in 2010, seemed to be drifting off-course. Two players have emerged: Du Pengyu, for long a struggler below the elite level, and now, Zhengming. China suddenly seems to have a wealth of options.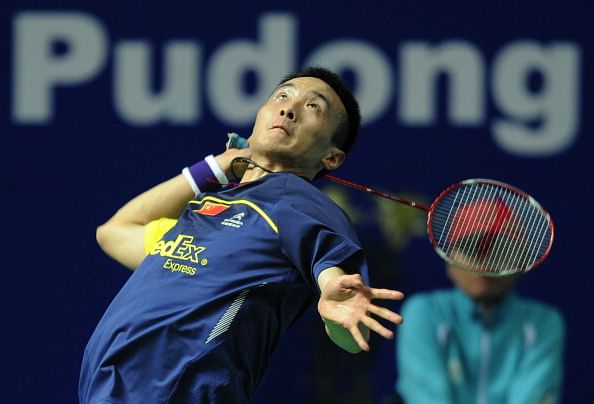 Du Pengyu's rise has been impressive. A somewhat untalented sort who might have plugged away in obscurity, the 24-year-old has developed into a fiercely competitive player whose indefatigable attitude more than makes up for his limited resources. At two Superseries finals this year – the Indonesia Open and Denmark Open, he threw himself all over the place and retrieved impossible shots. At the Denmark Open, Lee Chong Wei, having been pushed to his limits, let out a long, audible sigh of relief after converting match point. Pengyu is now at No. 6 and might rise further. With the fading out of senior pros like Peter Gade, Lee Hyun Il and Taufik Hidayat, the likes of Du Pengyu and Wang Zhengming are set to establish themselves in the top-ten – giving China the delicious possibility of five players in the top-ten!
How China can manage to keep their supply lines going baffles one. While other countries struggle to produce even a back-up player for their top stars, China's fringe players manage to develop into elite ones.
This pattern can be seen even in the way they dominate tournaments. Midway through the Olympics, badminton was hit by its biggest scandal – with the world No. 1 Chinese pair at the heart of it. China should have been demoralised. Instead, they steeled themselves and achieved an unprecedented five gold medals in five events. Even when they appeared outplayed at times, they managed to find a way.
At the China Open last week, two of the top seeds had fallen in the quarterfinals – Wang Yihan in the Women's Singles, and Cai Yun/Fu Haifeng in the Men's Doubles. The Women's Doubles top seeds did not even participate – and yet the Chinese won four of the five gold medals at stake.
Every sport has seen the rise, domination, and fall of its powerhouses. We saw that with Australia and West Indies in cricket, Argentina in football, India in hockey, and Indonesia in badminton. China began its domination of world badminton from the eighties. Except for a spell in the nineties, when Indonesia wrested back the initiative, China has been unchallenged. The other countries will have to be content with the crumbs from their dinner table.