Controversies return to Indian badminton
1.61K //
09 Nov 2012, 12:55 IST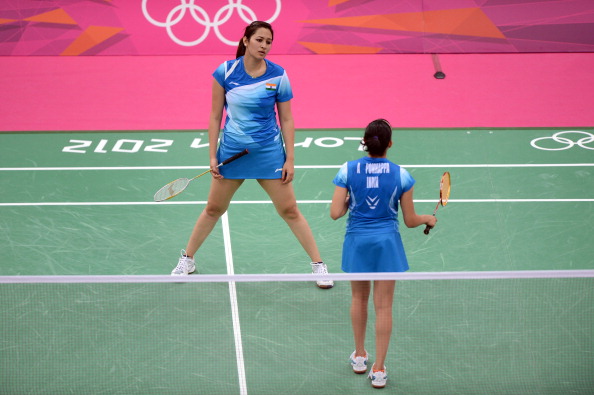 Two controversies in the space of a week disrupted a prolonged spell of relative calm in Indian badminton. The first happened with the Indian team's representation at the World University Badminton Championships – the selection of the team was challenged by former champion Madhumita Bisht, and the original team of 11 was expanded to 17 and sent to Korea at the last minute.
The other issue which dominated the headlines was doubles player Prajakta Sawant challenging her omission from the national camp by coach Pullela Gopi Chand. Sawant approached the Bombay High Court, which directed that the player be allowed to play in the camp. Gopi, who was in Bahrain when the High Court passed the order, refused to comment, saying that SAI (Sports Authority of India) and BAI (Badminton Association of India) were aware of the matter and would take a decision.
But the issue again flared up after doubles star Jwala Gutta, who has long had a testy relationship with Gopi, announced her support for Sawant. In an interview to The Times of India, Jwala said: "Favouritism, politics and discrimination have been there for a very long time. I will not take my words back on this as I am worried about the future of the sport… Earlier I used to talk about these issues and no one would understand my view… If tomorrow she needs any kind of help or support I would readily give it."
While each party in this issue will have its own version of events, one is unsure how Sawant's career will progress from here. Has she done herself more harm than good by filing the case? Since she is a doubles player, she will need to find a partner who is willing to play with her. Given that she has challenged the Badminton Association of India, she might not be able to find a willing partner – unless Jwala comes to her rescue, of course.
The other point this brings up is: how is a coach expected to function if players turn to the law to resolve selection issues? A coach will necessarily have to take unpopular decisions from time to time – and one is unsure if a court of law can decide on whether a player is committed enough to excel at the highest level.
Jwala also referred to Gopi running his private academy while functioning as national coach: "Ethically, it is not right for a chief national coach to have his own private academy," she said.
While she did voice the concern of those who aren't part of the academy, it would be strange to expect the national coaches to give up their involvement with their academies when they are appointed. Gopi has spent a lot of time and money in building his academy, and he cannot be expected to ignore it when he's appointed national coach. The last two chief national coaches, Vimal Kumar and Gopi Chand, have both been involved with private academies while doing national duty. That's because the pool of top-class coaches in India is so limited that the association relies on those who have excelled as players.
The problem, however, is as much about perception as about the challenge of handling two roles simultaneously. It would perhaps be useful to examine how other badminton-playing countries handle this issue. Do all their national coaches give up their own academies when appointed for international duty? Indian badminton will need to resolve this latest tangle quickly, and think of badminton-related challenges ahead.