Erland Kops Interview: "The Chinese made a laughing stock of us"
1.92K //
07 Nov 2012, 18:03 IST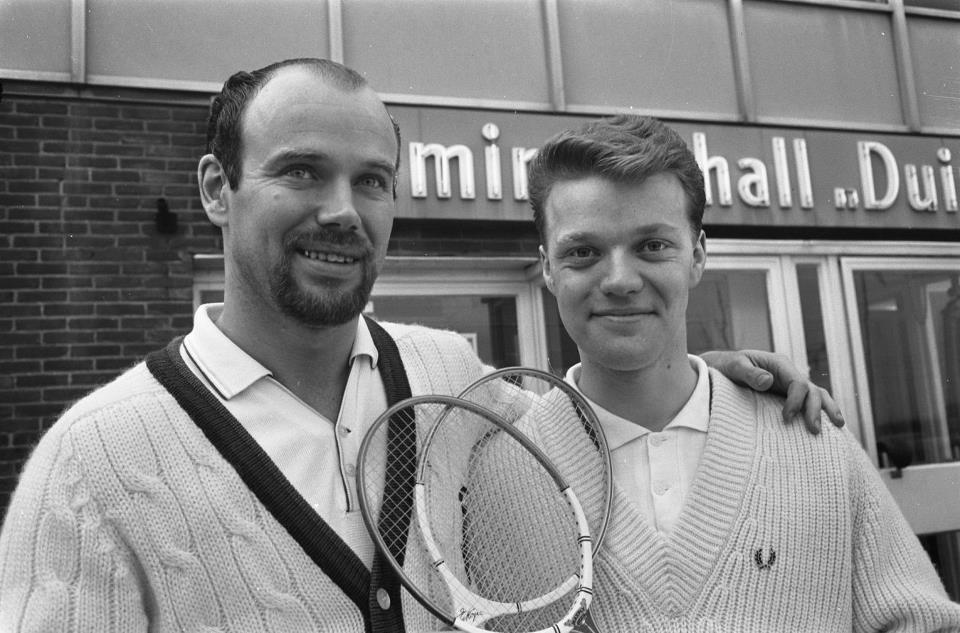 The aura of Chinese invincibility in badminton began in 1965 with a tour of Denmark. Until then, nobody had seen the Chinese in action. The Danes, including legendary names such as Erland Kops and Finn Kobbero, expected an easy encounter as they were told the visitors were still picking up the game.
Imagine the Danes' surprise when they lost all 24 of their singles matches to a bunch of players with astonishing speed and an unusual style!
Erland Kops, seven-time All England singles winner, tells our correspondent Dev S Sukumar of that unhappy chapter in his career:
You were badly beaten by the Chinese on their debut tour. What happened?
Yes, when I was more or less stopping the game. They only came once, and then they disappeared. They came back seven years later.
It was a very bad experience. In the old days there used to be a season. At the end of the season was the All England, which was at the time was the end of March. Then during April, May, June, July and August, we didn't play badminton. I played tennis and handball and things like that. Then we'd usually start sometime end of August or beginning of September.
During the summer, we were contacted by our association who asked if we would play some friendly matches against the Chinese team. We'd never encountered the Chinese before. And even though it was out of season, we said okay. We were told they were at the same level as the Russians, and the Russians were no problem, so we didn't really prepare for them. And then we met them the first time in Copenhagen, and all of us – Finn (Kobbero), Hammergard
(Hansen), all of us were very very badly beaten. They nearly made a laughing stock of us. We weren't happy, because we felt our association hadn't told us the truth. If we had known that they were so good, we would either have said no way, we can do it when we are in season, or we would've said we'd wait.
What was it that made them so good?
They were much better than us. They were much faster. I was seven kilos overweight. During the season, that (extra weight) would disappear. I was out of practice, no shuttle control or anything. The problem was we played in Copenhagen, in Odense, in Aarhus and in Aarlborg.
We played every second day, and we couldn't improve, and we were the laughing stock of Denmark. And then we said, you come back in season, then we will try to beat you. They never came back. It took seven years before they came back again. I couldn't understand the politics of it – why did they come, and why did they disappear?
You cannot be at the peak all year round. We were very low at the time, and they were at their best.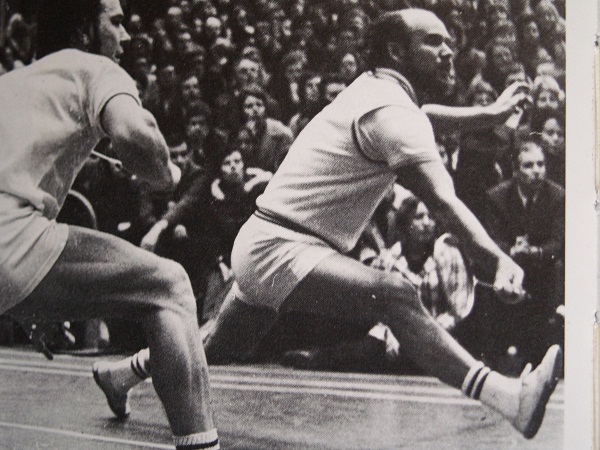 Was it only the speed that made the difference?
They played an entirely different game. The speed was their main aim. They were very very good. I think they had trainers from Indonesia. They didn't come out of China until they were good enough to match the rest of the world. I can't remember who I had played. But they were very very fast.
Do you think you could've beaten them when you were at your best?
I don't know. We would have liked the Chinese to be at the All England, but they didn't come. We didn't play each other when we were both at our best.