Grassroots badminton gets a LeapStart boost
1.47K //
31 Jul 2013, 16:17 IST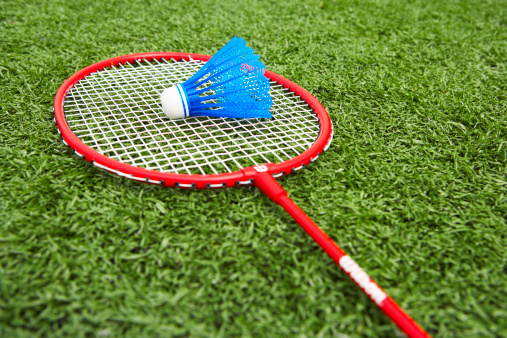 LeapStart, India's Premier Physical Education and Sports Program are hosting their inaugural National Badminton Championships in Bangalore.
This is the only private National Badminton championships, giving kids across the country a platform to compete nationally, against talent from other regions.
The U-16 age category tournament travelled across nine cities of Bangalore, Chennai, Mumbai, Delhi, Trichy, Kochi, Hyderabad, Pune and Rajpura (Punjab) through the months of June and July and saw over 200 schools and over 1500 kids participate, highlighting the reach of the LeapStart program across India. LeapStart is now delivering a world class PE curriculum across 40 cities, including a number of Tier 2 and Tier 3 cities.
The top four finishers (girls and boys) from each city have been invited to Bangalore for the National Finals which is held on the 1st and 2nd of August 2013. The event saw some of the top players in each region come out and put their skills on display.
This might be LeapStart's first National Badminton event in particular as LeapStart has already hosted annual national tournaments in cricket and football since 2011, which received overwhelming responses as well.
The growing appreciation for the sport of badminton amongst youngsters, and the sheer number of children now pursuing it at a competitive level, made LeapStart feel that there was a need to create an opportunity to let these kids pit their skills against the best in the country. LeapStart are also soon introducing a badminton curriculum as part of their PE program offering.
About LeapStart (Physical Education):
LeapStart is India's premiere Sports & PE program, offers complete sport and fitness solutions for children from Kindergarten to Grade 12. It is a unique program designed with activities that are inclusive, highly active, integrate academics and wellness concepts and are fun for all the students.
The LeapStart program is a holistic and age appropriate program for various age groups designed to condition a healthy mind and body. The LeapStart curriculum offers students opportunities to learn, practice and master a wide range of diverse skills and activities appropriate for children. The curriculum has been designed in partnership with SPARK (Sports, Play and Active Recreation for Kids), a US-based research and public health organization, together with child development and sports specialists and has been refined over the last 20 years.
LeapStart's field-tested units can be implemented realistically in a variety of school settings, including those with limited space, equipment and supplies. LeapStart is the only program in India that has published over 45 academic papers to back its assertions.