Gurusaidutt, Thulasi crowned champions of Tata Open Badminton
869 //
16 Dec 2012, 23:57 IST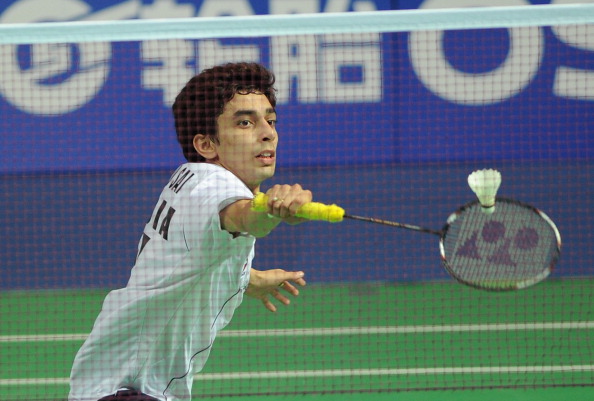 Mumbai - In a fiercely contested match, Indian shuttler R.M.V. Gurusaidutt defeated compatriot B. Sai Praneeth to grab the men's singles title of the $15,000 Tata Open India International Challenge here at the CCI courts Sunday.
Gurusaidutt won 21-19, 21-12.
The women's title was won by Kerala's P.C. Thulasi who beat Febby Angguni of Indonesia 21-15, 21-13.
Elated over his victory, Gurusaidutt said: "My confidence has been high after the Macau Grand Prix as I beat a couple of high ranked players. My intensive training at the academy and the national camp helped me push myself to the limits.
"B. Sai Praneeth is an extremely talented player who has had an upper hand and has beaten me thrice before in this year. I'm extremely overjoyed to have defeated him and won."
Thulasi also expressed her excitement at winning the title. "I've been in good form throughout the tournament. I just hung in there today, playing safe and my opponent made a lot of unforced errors that helped me. Like my matches against Chinese Taipei and Thailand, this too was very close and challenging."
Following are the final results:
Women's singles: 5-P.C. Thulasi (India) bt Febby Angguni (Indonesia) 21-15, 21-13
Men's Singles: 2-R.M.V Gurusaidutt (India) bt 4-B. Sai Praneeth (India) 21-19, 21-12
Mixed Doubles: 1-Weni Anggraini/Irfan Fadhilah (Indonesia) bt Alfian Eko Prasetya/Gloria Emanuelle Widjaja (Indonesia) 21-16, 21-19
Women's doubles: 1-Shin Seung Chan/Lee So Hee (South Korea) bt 2-Aparna Balan/N. Siki Reddy (India) 19-21, 21-13, 21-17
Men's doubles: 1-Lee Yong Dae/Ko Sung Hyun (South Korea) bt Cho Gun Woo/Kim Dae Eun (Korea) 21-11, 21-10.