"I want to get back to top-50 in the world" - Chetan Anand Interview
2.45K //
28 Dec 2012, 16:38 IST
He was endowed with sublime skill, but somehow he couldn't put it all together. In his prime, Chetan Anand was often hailed as one of the world's most talented shuttlers – but players of great skills are often hampered by the lack of the more earthly qualities – such as tenacity and hunger – and so Chetan finds himself at 31, past his prime but still believing he can reclaim his time.
Badminton watchers have often been amazed by Chetan's skill. Always unhurried, he would be at the right place at the right time, and he always had a choice of strokes, whatever the angle. While he played, you could barely hear his feet hit the floor – such was his lightness of movement. However, as the touch artist John McEnroe said in his autobiography, effortlessness takes work too, and that's one quality Chetan wasn't blessed with.
In Bangalore for the Petroleum Sports Promotion Board (PSPB) tournament, Chetan lost early, and looked on reflectively at the action. "I'm not very fit," he admits. "I've not been practising. Last year I had an ankle injury at the French Open and it took me three months to recover. Then I started playing, but wasn't able to train 100 percent. Now I've started training again for the ranking tournaments."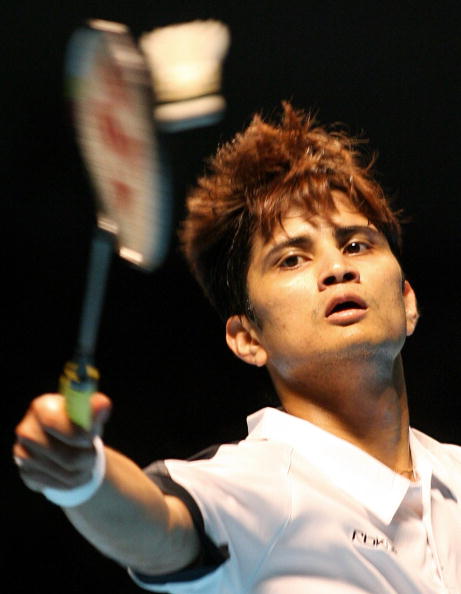 Chetan was recognised as a prodigy early on. Even from his junior days, he was marked out as the successor to Pullela Gopichand, and his international sojourns began when he was in his teens. He had a number of notable victories – including over players like Sony Dwi Kuncoro, then world No.7 – but he could not quite fulfil his potential consistently enough. Most observers pinned it down to the one factor that he couldn't quite master – his fitness. He was known to shirk the hard demands of being a professional, and the circuit knew him as a gifted player who wasn't prepared for the sacrifices required of a top-ten player. Away from the hectic demands of international badminton, Chetan admits that he misses being part of the action. "It's frustrating sometimes, but it's part and parcel of the game," says Chetan. "Luckily I didn't get the injury when I was at my best. It's bound to happen. Initially I was very upset (with the injury), but I accepted it."
The one thing that hasn't deserted him – or so he claims – is the faith in his ability. He knows that if he's able to make his body hold up, his skill can make up for the rest. "I have faith in my ability. The only thing is I have to be fit. That's the only issue. I still think I can match anyone, even in the international level. At the national level, everyone has the same type of game. Only a few play strokes well. There's not much variety. Older players can challenge them, because we have the strokes.
"Obviously I want to be in the circuit, but injuries are bound to happen. Now, except the top-three in world badminton, everybody can beat everybody. I'm not worried about rankings in India. I just want to get back to top-50 in the world. Obviously, it's going to be difficult, coming back from injury, but I think I can do it."
Having experienced all three point formats, he's thankful for the 21×3 system, since it gives older players like him a chance to compete with younger players.
The Vijayawada-born player, who trains under Mohd Arif in Hyderabad, gives himself three more years at the most. Whether he can get back to peak fitness remains to be seen – but badminton lovers will hope that the genial 31-year-old can still pull off another trick or two.