India retains Superseries; BWF to try line-call technology
885 //
03 Dec 2012, 13:35 IST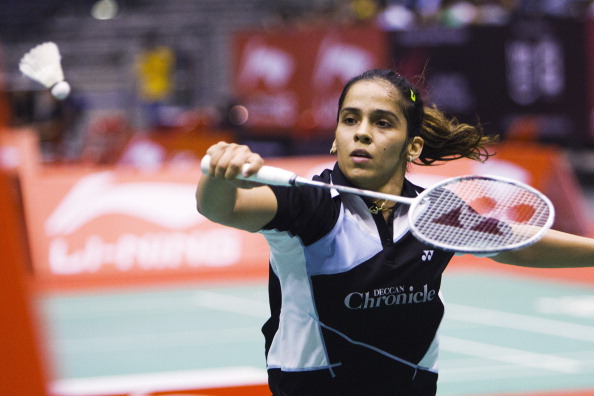 Indian badminton fans can rejoice – the India Open will continue to be a Superseries event until 2017. The event will remain one of BWF's 12 elite events around the world, along with Superseries tournaments in Korea, Malaysia, Singapore, England, China, Japan, Denmark, France, Hong Kong, Indonesia and new entrant Australia.
China, which currently has two Superseries, will lose one for the 2014-2017 season. These decisions were taken by the BWF Council in Bangkok.
There were a couple of other big decisions. One was on the format for the Olympics, which saw the sport descend into controversy at London, as four pairs indulged in unsportsmanlike behaviour. The new format provides for a second draw for the teams that finished second in the group stages, so that the teams will not know beforehand who they will run into during the quarterfinal stage.
The other big decision was to allow the use of line-call technology to allow the umpire to review close line calls. The technology will be tried out at the Malaysian Open in January. BWF deputy president Paisan Rangsikitpho, also the chairman of the events committee, said an 'instant-replay' system had been approved by the council. "For some time, players have been lobbying for the introduction of the line-call technology," Paisan was quoted as saying by The Star newspaper. "We are now responding to the requests. The technology is available and it is a step to improve badminton significantly. It also puts the players at ease and provides for fair play. The technology involves a combination of high-speed and slow-motion cameras to show the exact spot where a shuttle lands. After the replay, the referee will make a decision."
Australia's entry into the Superseries fold is a major development. China, which has a Superseries in Changzhou and a Premier Superseries in Shanghai, will lose the latter event to Australia. The other development was that the Malaysian Open would become a Premier event, and Korea would be scaled down from a Premier to a regular Superseries event.
The Superseries is a circuit of 12 major tournaments around the world. Of these, five are graded 'Premier' status, which makes it compulsory for the top-ten players to attend, and offers higher prize money. There is going to be a significant increase in prize money from 2014 onwards – the minimum prize money for 2014 and 2015 for Premier events is USD 500,000; USD 550,000 for 2016 and USD 600,000 for 2017. The existing figure for this season was USD 350,000 for Premier events.
The other seven Superseries events will also see a rise in prize money. The minimum will be USD 250,000 (2014) and will increase to USD 275,000 (2015), USD 300,000 (2016) and USD 325,000 (2017).