Interview with Indian shuttler Anand Pawar: Need to be more consistent in pressure situations
1.17K //
05 Dec 2012, 18:46 IST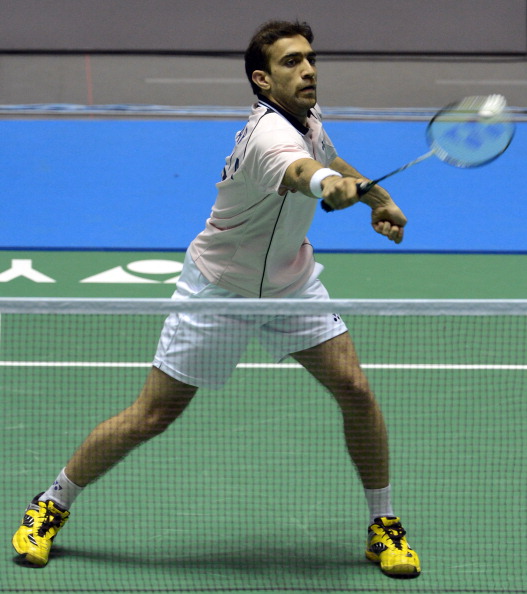 Anand Pawar is neither an old warhorse nor a rank novice. At 26, he is at that stage of his career, where a shuttler would hit peak form and look towards scaling new heights.
The Mumbai lad is in seventh heaven, fresh from recently annexing the Scottish International Challenge men's singles crown.
Pawar – who was seeded 7th in the tournament – put it across 10th seeded Kazumasa Sakai of Japan 10-21, 21-11, 21-17 to corner glory.
Interestingly, Pawar, who jumped eight places in World Badminton Federation rankings to be placed at 47th following the recent triumph, had won the 2010 Scottish International tournament singles title.
The Air India employee – son of former India badminton great Uday Pawar – spoke to Sportskeeda in an exclusive interview.
Excerpts
First of all, heartiest congratulations on winning the Scottish International Challenge men's singles crown. How do you assess your victory?
Thank you very much. It feels great to win the Scottish International crown for the second time. I wasn't at my best in the final match against Sakai. I lost the opening game but managed to get my game together in time, and pocket the next two games and the title.
You seem to have a love affair with the Scottish International Challenge tournament. You had won the 2010 edition of the same tournament as well. How would you rate this win and that 2010 win?
Well, I've been playing in this tournament since 2007. I have always felt very comfortable playing at this tournament; I reached the semi finals in 2009, I won the 2010 edition and now this year. The win in 2010 was less tougher taking the entire field into consideration, but in this 2012 edition I had to play two close matches, which made this recent victory tougher than the 2010 triumph. Also, the tournament was played at a new venue – the Emirates Arena – which is going to host the Badminton event at the 2014 Commonwealth Games.
The year 2012 has been a pretty decent year for you. You broke your singles title win drought after the French Open triumph in April this year, followed by a runners-up finish at the Dutch Open. What's your take?
The win at the French International tournament and the runners-up finish at the Dutch International tournament were highly encouraging; I also entered the semifinals the week before the French Open, which was also a decent result. I had taken a four-week break from tournaments to work on my physical strength and endurance, which worked well for me. I also defeated the world no. 10 Jan O Jorgensen of Denmark in the semifinals of the Danish Club League during the period when I took a break from competitive action. I really felt good beating a higher ranked shuttler like Jorgensen, so the hard work put in training definitely paid off.
You have won seven international titles (singles) so far. Which title win has been the most satisfying so far?
The 2008 Austrian International – my first-ever international title, and the win at this year's Scottish International have been the most satisfying wins for me.
What areas you think are your strengths and the ones you need to work on?
I think I have a pretty good all-round, offensive game but I need to get more consistency in my shots, especially during a tight situation when the scores are level or the pressure is high. With the way the modern game is played, you have to stay extremely fit to compete with the best in the world and beat them.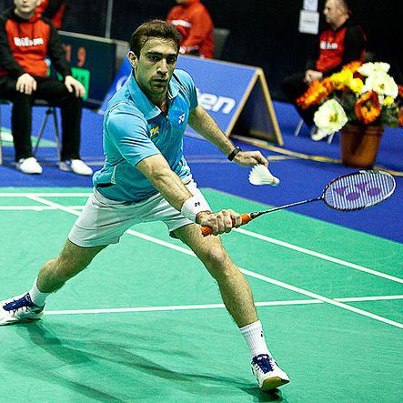 Your father (Uday Pawar) and mother (Sujata Pawar) represented the country. Wasn't picking up the badminton racquet very easy for you, like a duck taking to water?
Obviously, my parents being involved with the sport has been a main factor in me taking up badminton. But they never forced me to play badminton and the decision to take it up professionally was left entirely up to me. My parents have always supported me through good times and bad, and I'm thankful to them for standing by my side throughout my career.
On the international stage, what would you like to achieve going forward?
Well, I have had many close three-setters with many of the top-10 players and lost most of them by one or two points; that's something I would like to change, I  want to convert the close defeats into wins. I know fully well that I'm not far away from beating them but it takes an extra effort to beat the top-10 guys; I just have to put in the hard yards to prevail over them.
Who is your favourite men's and women's singles player?
China's Lin Dan is my favourite men's singles player; in the women's singles I admire Saina Nehwal for the fearless way she plays and what she has achieved over the last few years.
You had achieved a career-high singles ranking of 38. Do you think you deserve to be in the top-20? Is that your next logical target now that you are placed at 47th currently?
I sustained a major injury in 2009 when I had reached my highest ranking. The injury forced a long absence from action, and I had to start from scratch, which made things tougher. I had suffered another major ligament tear in 2011, which put the brakes on my progress for a few months. But things are shaping up well now; I'm sure my ranking will improve if I keep playing well and deliver good results.
Your dad Uday Pawar played for the country with distinction. What pep talk you get from him in terms of match tactics and your badminton career?
My father has been playing the biggest role in shaping up my badminton career. He has been my coach ever since I started playing the game and is involved in all my planning, whether playing in tournaments or planning for a match or for my daily training when I'm back home in Mumbai at the Uday Pawar Badminton Academy at the Goregaon Sports Club.
What other things you like to do when you are not playing badminton?
I like to unwind by watching movies and tv shows when I'm not playing. I watch a lot of movies on my laptop. I'm also a big foodie, I love going out to eat.
Tell us a bit about your personal life? Are you single or do you have any marriage plans on the cards in the future?
Tough question! Well, I'm not single but there are no marriage plans on the cards right now (grins).