Interview with P.C. Thulasi: "I want to win an Olympic medal"
1.80K //
17 Dec 2012, 16:12 IST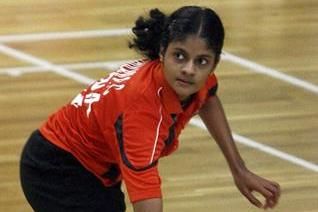 P.C. Thulasi may look like a butterfly, calm and shy off the court, but she definitely stings her opponents like a bee. She claimed her first title of the year by winning the Tata Open India International Challenge series, defeating Indonesian Febby Anguni. In an interview with Sportskeeda correspondent Taruka Srivastav, Thulasi spoke about her incredible accomplishment.
Q. You must be elated after winning the Tata Open International Challenge?
Yes, I'm very happy to have won it. This is my second Tata Open title and first title this year, so I'm glad.
Q. Were you under any kind of pressure before the finals?
Not really, as I had already played my opponent in the same tournament last year in the quarters. I was confident that I would win this.
Q. What keeps you motivated?
My dad is a great motivator for me as he keeps telling me to work hard sincerely and that results will follow. Also, Gopi Sir and Saina are inspiring people.
Q. What is your ultimate aim in badminton?
I want to win an Olympic medal. That would be a dream come true.
Q. What is your training schedule like?
We at Gopichand Academy start at 7 in the morning and have four sessions in a day, including fitness exercises.
Q. Do you think that there is a gap between Chinese, Japanese, Koreans and Indian players?
In hereditary terms, the Chinese and Japanese are physically stronger than us; we have to put in extra work in the gym to get that kind of physique. Skill-wise, I think we are at the same level.
Q. Are you looking forward to the Indian Badminton League?
Yes, it is a very good step as it will improve the popularity of the game and players. Also, it is going to be a good experience for everyone involved and will help the players financially.