Interview with Sikki Reddy: "My greatest motivation is my coach"
1.95K //
17 Dec 2012, 13:36 IST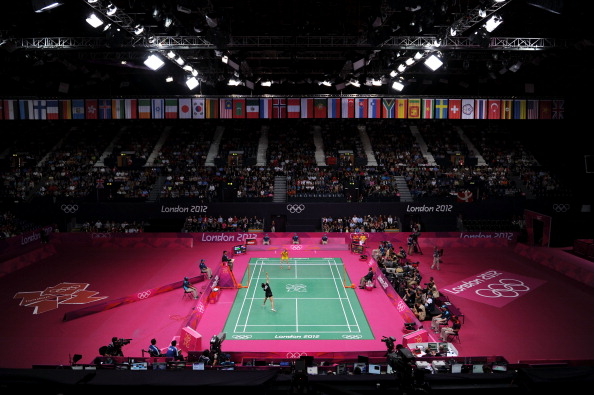 Sikki Reddy dominated the junior domestic circuit before an unfortunate knee injury forced her to shift from singles to doubles. She is one of the most aggressive players in the badminton circuit with a never-say-die attitude. In an exclusive interview with Sportskeeda correspondent Taruka Srivastav, Sikki spoke about her badminton career and comeback.
How does it feel to have reached the finals of the Tata International Open?
I am very happy and thankful to God. This was the first time in India that I played a Challenger final and although we lost the match, it was a great experience. Earlier, we reached the finals in the Bahrain Challenger but unfortunately we lost in the finals there too.
You suffered a serious knee injury a few years back. Have you fully recovered?
Yes, I had a tough time back then. I used to cry in pain. That was a horrible year for me. I was hesitant to go for a surgery but Gopi Sir wanted me to get back and convinced me to undergo a surgery. Viplav, who is our physio, took great care of me and then I went for rehabilitation. I was out of the game for one year.
What motivated you to make a comeback?
I think my greatest motivation was my coach, Gopi Sir, as he, in his career, went through 5 surgeries and still made a comeback and won the All England Open. Also, my parents have been very supportive.
How has your transition been from Junior to Senior category and then shifting from singles to doubles?
It has been a gradual one as I have been a National Champion thrice in the Junior singles category and then after my knee surgery, I couldn't continue with singles. Therefore, I shifted to doubles. I won the doubles National crown in my first tournament after my comeback, so it was a good one.
Your doubles partner Aparna Balan is very experienced. How is your compatibility with her considering you're still a bit of a newbie compared to her?
Aparna is a great senior and a great person. She will never let that feeling of seniority come in the middle of our compatibility. Also, she is very supportive and we are good friends off court too, which I think is very important because that shows on the court. We share a very healthy relationship.
What do you have to say about the recent controversies around your coach Gopichand?
I won't like to comment on that. All I know is that Gopi Sir is a great man.
What kind of training schedule do you follow?
I train at the Gopichand Academy in Hyderabad, and there we follow an intense routine with four sessions per day. I think it's all the hard work that pays off in the end.