Inviting entries for 'PNB MetLife Junior Badminton Championship'
4.54K //
28 Jan 2015, 19:58 IST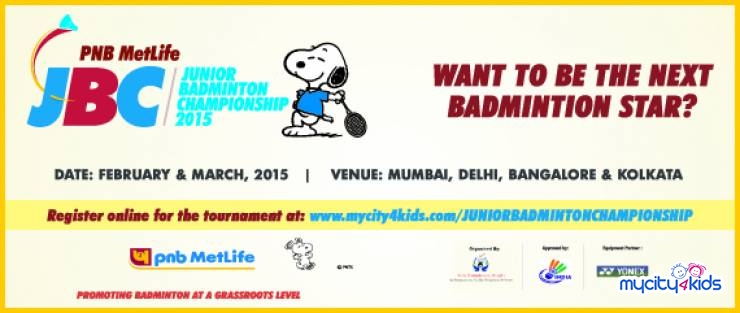 New Delhi, January 29, 2015: PNB MetLife India, one of India's leading life insurance companies, is inviting entries for the "PNB MetLife Junior Badminton Championship" organised in association with the Badminton World Federation (BWF) and Badminton Association of India (BAI).
The PNB MetLife Junior Open Badminton Championship will be held at Tyagraj Stadium from February 2-6. The tournament, organised by the Sara Foundation, is open to players under the age group 9, 11, 13 and 15 years. Players are eligible to play in two age-categories (Boys and Girls). The championship will be held in all four zones (East, West, North and South). The Quarter finalist from zones will qualify for the Grand Final in New Delhi. Total prize money of Rs. 200, 000 is on offer and eight children across different age-groups will win part scholarships for top badminton academies*.
Entries may be submitted at: www.playforhappiness.in or www.mycity4kids.com/juniorbadmintonchampionship on or before January 30. For more details call 9560247153, 9810889162, and 9599403912.
As an initiative to drive awareness around Badminton locally, PNB MetLife will also be engaging with over 1,000 RWAs in key metros in partnership with The Times of India. Families can participate and 'Play for Happiness', with winners getting crowned as the 'Housing Society Champions' and also get a chance to meet and interact with the BWF stars at the grand finale. To register your RWA, you can visit www.playforhappiness.in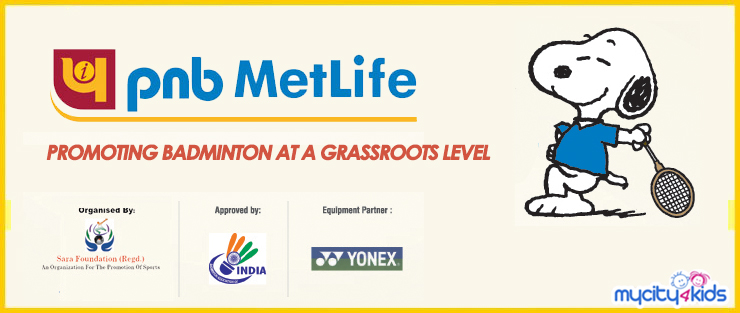 About PNB MetLife India Insurance Company Limited
PNB MetLife India Insurance Company Limited (PNB MetLife) is a joint venture between MetLife International Holdings Inc. (MIHI), Punjab National Bank Limited (PNB), Jammu & Kashmir Bank Limited (JKB), M.. Pallonji and Company Private Limited and other private investors, with MIHI and PNB being the majority shareholders. PNB MetLife was previously known as MetLife India Insurance Company Limited and has been present in India since 2001.