Srikanth Kidambi and Sameer Verma lost their second-round matches to bring a rather unfortunate end to the Indian campaign at the Korea Masters 2019. Kidambi lost to Kanta Tsuneyama while Sameer went down against Kim Donghun in straight sets.
The only other Indian shuttler to take part in the tournament was Sourabh Verma, who was knocked out as a result of a loss from his first-round match itself.
Kidambi and Tsuneyama, playing for the first time against each other, began the first set with a neck to neck fight. The Indian took a small lead at 10-8 before the Japanese came back to take six back-to-back points and with that a 14-10 lead. Srikanth failed to catch up with the world number 14, losing the first set 14-21.
The second set followed a similar template as Tsuneyama took a four-point lead after the duo were tied at 9-9. However, Srikanth tried to fight back and was trailing by just one point at 16-17.
The Japanese player then went ahead and brought up a match point at 20-18. Kidambi could only save one match point before going down 19-21 in the second set, which brought about a quick end to the match that lasted for 37 minutes overall.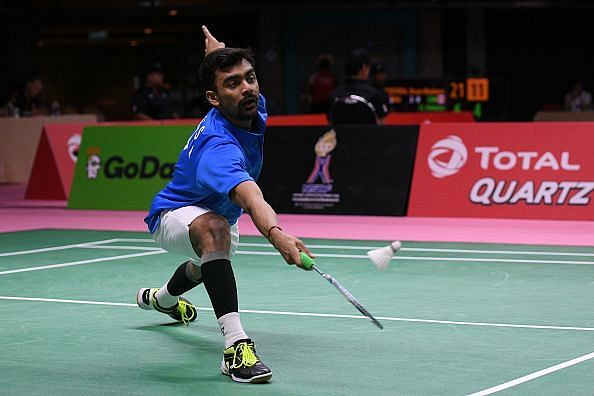 In another match, Sameer Verma was handed a shocking defeat by 112th ranked Kim Donghun in straight sets 21-19, 21-12. Verma was coming into this game on the back of an easy win in the first round match after his opponent Kazumasa Sakai retired during the first game itself.
Facing Donghun in the second round seemed an easy match for Verma, given the later was ranked 92 places ahead of the Korean player. The Indian started the match with a lead but four back-to-back points from Kim put the former on the backfoot.
Verma fought back again and took a 14-12 lead, after which both the shuttlers picked up points consistently to tie scores on 19-19. However, Donghun then picked up two points in a row which helped him pick up a 21-19 win.
Verma and Donghun were neck to neck in the second game as well, with the scores tied at 10-10. Kim then notched up four consecutive points to claim a lead, which helped him dominate over Verma and ultimately win the set by a 21-12 margin, finishing the match in just 39 minutes.