Polish Open Badminton: India's HS Prannoy's giant-killing run ends in semifinals
1.38K //
25 Mar 2013, 13:44 IST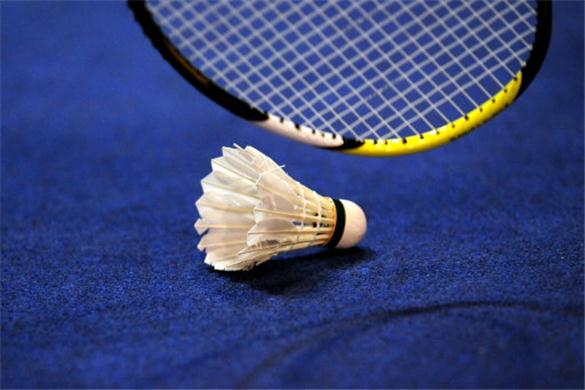 India's HS Prannoy's magnificent run in the Polish Open Badminton Championship came to an end when he crashed out in the men's singles semifinals in Warsaw.
The 80th ranked Indian was up against the fourth seed and world number 63rd Vladimir Malkov of Russia. Prannoy was unable to replicate the same form that saw him pull the plug on higher ranked players en route to the semifinal stage.
The Russian wrested the initiative early on and did not allow Prannoy to keep pace with him. Malkov bagged the opening set at 21-14. The Indian rebounded in the second game and forced Malkov to commit errors.
It was evens-stevens as both players tried to outsmart each other but in the end it was the Russian who prevailed over Prannoy clinching the second set at 20-22.
The semifinal defeat at the hands of Malkov is no disgrace for the Kerala boy as the Russian later went on to annex the men's singles crown.
But the Polish Open was a great outing for Prannoy. He started his campaign making mincemeat of Norway's world number 122 Marius Myhre 21-16, 21-10 in the opening round.
Prannoy stunned fifth seed and world number 71 Emil Holst of Denmark 21-9, 22-20 in the second round. He racked up his biggest win of the tournament, upstaging second seed and world number 66 Pablo Abian of Spain 21-19, 17-21, 21-18 in a gripping three-game affair.
The Indian women shuttlers also dished out an impressive performance at the Polish Open.
World number 99 Arundhati Pantawane made it to the women's singles semifinals, where she went down fighting to top seed and world number 19 Hsiao Ma PAI of Chinese Taipei 21-17, 19-21, 12-12.
Arundhati earlier disposed of world number 124 Zuzana Pavelkova of Czech Republic in the first round. The Indian later upset fourth seed and world number 58 Nicole Schaller of Switzerland in the second round before accounting for fellow Indian Sayali Gokhale (ranked 145th) in the quarterfinals.
Another Indian, PC Thulasi, ranked 118 in the world, swept past Slovakia's 125th ranked Monika Fasungova before she pipped Japan's 185th ranked Yuka Kusunose in the second round. Like Arundhati, Thulasi also overcame fellow Indian Tanvi Lad (109th ranked) in the quarterfinals.
Thulasi's campaign in the women's singles was halted by Japan's world number 81 Shizuka Uchida 16-21, 18-21.
Surely, the likes of HS Prannoy, Arundhati Pantawane and PC Thulasi can hope to climb up in the WBF rankings.