Review: 'Dare To Be A Champion' by Lee Chong Wei
6.03K //
29 Nov 2012, 16:09 IST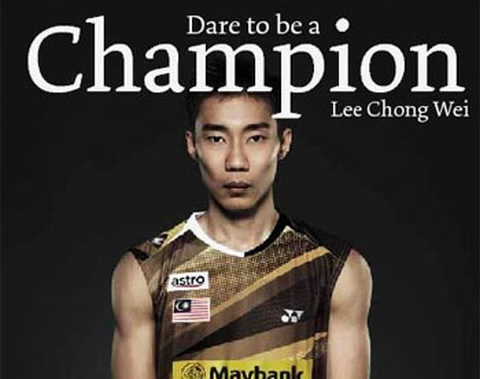 The world's best shuttler grew up in a poor household and would have been lost to the game if his father had had his way.
Lee Chong Wei, the fourth child of Lee Ah Chai, a taxi driver and transporter of fishes, and Khor Kim Chooi, a housewife, was born into the family under difficult circumstances. The family was hard up and his three elder siblings had to work part-time to make ends meet.
With money hard to come by, sport wasn't encouraged. One day, when a coach noticed the potential in little Chong Wei and told his father that he would train him, his father politely refused. He had a hard working schedule and couldn't drop the little boy at the courts, but the coach, Teh Eng Huat, persisted and his father eventually relented. The boy would go on to become one of the best players of this era.
Chong Wei's biography, 'Dare To Be A Champion', contains many such little-known facts about his life. It shows the hardship he had to endure as a boy from a poor family; the pangs of growing up away from family after being selected for sports school, and an inside view of a badminton player's life.
We have some insights into his relationship with coaches such as Misbun Sidek, Li Mao and Morten Frost, and their approach to badminton. Chong Wei writes that Misbun was a stickler for discipline and emphasised on fitness, while Chinese coach Li Mao was obsessive about footwork and technique. There are some interesting anecdotes about tournaments, such as the Beijing Olympics – he was subjected to several dope tests; of how he and coach Misbun were utterly shocked by a fitter and faster Lin Dan, and how he attempted to handle that devastating loss. He also touches upon a couple of other significant matches, such as the 2006 Malaysian Open final, where he beat Lin Dan despite trailing 13-20 in the final game.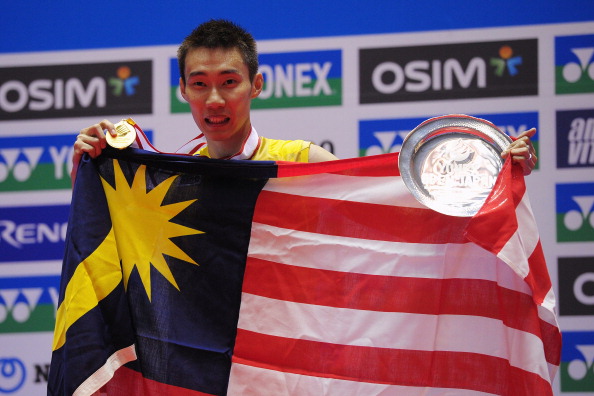 Overall, the book appears to be a hasty compilation, with several errors – both grammatical and factual. There is insufficient detail about his principal opponents, and there is no context to many of the events he describes. If this was a translation of a Chinese original, it doesn't work well, for the pages are replete with incorrect expressions. Some errors are glaring – describing Taufik Hidayat as an All England champion, for instance, or on Morten Frost's 'attempt' at winning the All England in 2011!
Chong Wei's biography is hopefully the first of many of Asian players. Biography-writing in badminton is only just taking off. There have been some instances of badminton biographies, but rarely in English. Judy Hashman and Betty Uber wrote brief episodes of their careers in their badminton books, but the first badminton biography in English would have to be that of Gillian Gilks, the accomplished England player. Titled 'A Life of Badminton' and authored by David Hunn, it was published in 1981. Over the next 20 years, there emerged no badminton biographies as the Europeans began to lose their grip over the game to the Asians. In recent years, though, India has led the way, with several biographies. Recent ones include 'The World Under His Feet' (on Pullela Gopichand), 'Courting Success', a book containing biographical essays of Indian players, and two books on Saina Nehwal.
As a great ambassador to the game, Chong Wei deserves greater worldwide acclaim. His rivalry with Lin Dan is one of the great rivalries of contemporary sport, and it's a shame the world has missed out on it. With Lin Dan and Peter Gade too publishing their biographies – one hopes they will be translated into English – the sport can become accessible to a new set
of fans through a literary medium.