Saina gets top billing for Thailand Open 2013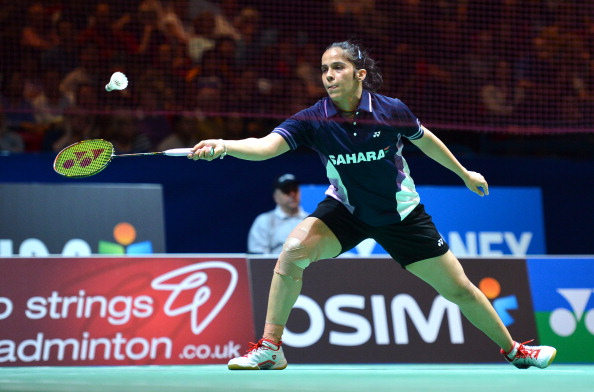 World no. 2 Saina Nehwal has been given the top billing for the SCG Thailand Open 2013 beginning from 4-9 June, 2013 in Bangkok.
Saina Nehwal, who had withdrawn from the Sudirman Cup 2013, will make a comeback for the first time at the Thailand Open.
The 23 year-old will square off against Renna Suwarno in the first round and it is expected that the Hyderabadi will destroy her lower-ranked counterpart.
In the round of 16, Saina Nehwal will play the winner between Febby Angguni and Salakjit Ponsana. Again, with a high probability, should  be an easy outing for the Olympic bronze-medallist.
The first real test for Saina will be in the quarterfinals where she is likely to face eighth seed Juan Gu. Juan had been the runner-up of the Malaysian Open Grand Prix Gold earlier this year, where she went down fighting to Pusarla Venkata Sindhu in gruelling three-setter.
If  Saina could get past Juan, she will have to deal with another stiff challenge as she will fight out against third seed Porntip Buranaprasertsuk for a place in the summit clash.
Should Saina win her semifinal encounter, she will potentially play Thai teenager Ratchanok Intanon, who has been seeded second, for the tournament title.
Let's hope Saina lifts the title here and gives justice to her seeding. It would be interesting to see how she deals with the pressure after coming back from an hairline injury.