Saina Nehwal Exclusive: 'I wasn't up to the mark'
865 //
23 Nov 2012, 09:37 IST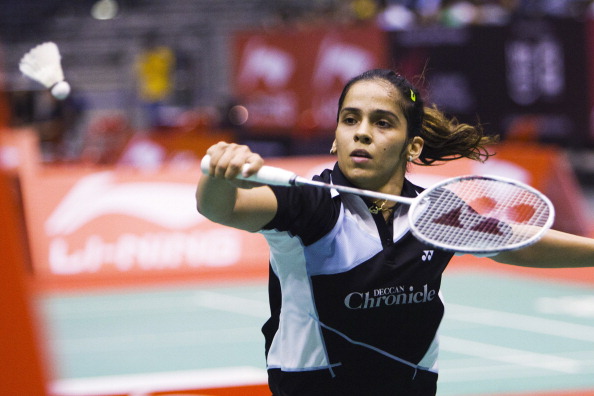 Saina Nehwal is a lot more philosophical now. In earlier times, a loss would see her brood for long after the match and she would be inconsolable. These days, she seems to get back to her normal self quickly. The Olympic medal – a long-sought dream – has helped her contextualise the other performances, and she knows she can't be at her best through the year.
Attempting to regain the Hong Kong Open title that she won in 2010, Saina had a disappointing early exit, losing yesterday in the second round to China's Wang Lin. Excerpts from an interview following the loss:
What happened?
Too many tournaments. I was a little tired. It happens, it's a long circuit. Wang Lin has been playing well for a year. She was World Champion before. It's always tough to play the Chinese. All of them are good, and it's tough to play them again and again. The last I played her was in 2011, at the Malaysia Open GP Gold. I wasn't up to the mark today.
In terms of handling losses, have you changed over time?
There's one more tournament coming up. One win or loss doesn't go into my head. I have to work hard for each match. Now I have to prepare for the Superseries Finals. There was too much drift in the stadium (Hong Kong Coliseum). The previous stadium was very good. It's not easy to handle the shuttle here, it's too fast.
While playing in Asia, how do you find the Chinese crowd reacting to you?
The crowd hardly makes a difference. I've been playing for so many years now, I'm used to it. I know if I'm not fit, I can't handle the Chinese players. If I'm fit I can handle any of them. Before the tournament, I knew I wasn't 100 per cent fit. It's not easy at this level. With the (knee) injury too… it's not easy to perform well. The (right) knee is not fully all right. (But) I have to defend a lot of points. My next break is in January, after the Malaysia Open. Then I will think of doing something for the knee.
You were nearly flawless while winning the Denmark Open in October…
I played very well. It was all perfect, everything was falling into place. I can't continuously win all tournaments. Here, I knew wouldn't do so well… There were too many things to do after Olympics. I was in Lucknow, then Aligarh… too many functions. I couldn't say no to those functions.