Saina Nehwal - Raring to go as the world focuses on London 2012
851 //
19 Mar 2012, 23:52 IST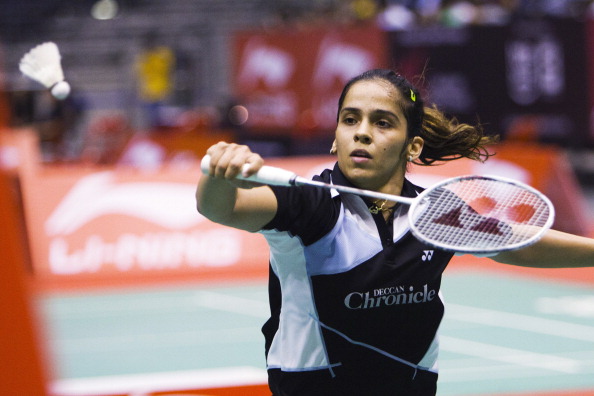 Finally a year long ordeal has ended. The most promising talent which seemed to have got embedded in a shell for the last one year has finally come supreme yesterday. Yes, I am talking about none other than the twenty two year old Indian who has ended her year- long title drought as she raced past her opponent, World No.2 Shixian Wang in two straight games 21-19 21-16, perfectly taking advantage of a blitzkrieg of a start.
A sedate and serene year of 2011, as it had been Saina, saw a few matches wherein she miserably failed to produce one knock -out punch on most crucial junctures which did cost her dearly.  She had her chances for sure but was unable to convert them in her favour which came as telling blows theryby ruining her title aspirations.
However, it is so nice to see her game graduating at the right time. A poor 2011 is something to be considered a mere night mare. A victory in Swiss Open yesterday has raised hopes to the millions of Indians who crave for at least one Olympic gold medal every time whenever tri colour is paraded in the opening ceremony prior to the light of the torch.
It is the Olympic year and not many can be called a potential gold medalist in India. But this girl is a real deal for India. In the last Olympics, she was unable to hold on to her nerves as she lost, despite winning the first game of the match, to the Indonesian girl Maria Kristin Yulianti in three games 28-26 14-21 15-21. Infact, at one point of time she was cruising as she looked very much in for a semifinal berth when she was leading 11-5 before her opponent handled the pressure sitation better.
Well, it was the year when she was just 18 years of age and being her first Olympics we could understand the difficulty in handling the situation when the whole of India was banking on you for a medal in badminton. Now, she looks more matured and in the last four years she had earned quite a number of victories including the all important Indonesian open ín 2009. Her mentor and the former badminton great, Gopichand has really groomed her into what she is now.
It is not easy to win titles in a game which is mostly dominated by Chinese and Indonesian girls. But, Saina, not only has won many games but also has been successful in dethroning top ranked players more than once. Three years back, she carved a niche for herself in the game with amazing consistency that she exhibited and has won many laurels including Khel Ratna award.
Now, having sailed a long journey in the last four years since the previous Olympics, she should be quite confident of her abilities in going a long way in London 2012. If not for Gold, atleast she can be held as good enough to get a silver which would brighten the face of all Indians.
So, let us all pray that Indian national anthem is heard at the end of women's badminton final and this 5 foot 5 inch girl bows down to wear the medal standing on the top most podium leaving the other two medals to be worn by the next two best people.