Saina to don Sahara logo
930 //
18 Dec 2012, 19:54 IST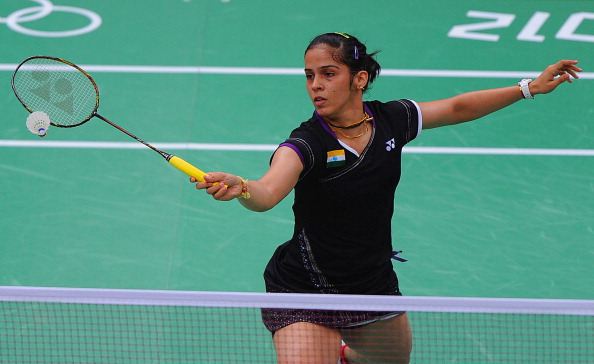 Lucknow - Sahara Group on Tuesday named badminton star Saina Nehwal as its brand ambassador.
As part of the association, Saina will don Sahara logo while playing in tournaments worldwide.
On the association, the World No.3 said: "It's a great honour to be associated with Sahara India Pariwar which, apart from being a huge business conglomerate, has also done tremendously for the cause of promotion of sports in India. This has certainty boosted my confidence and I am sure that I will be able to bring pride to the nation."
The sportspersons supported by Sahara include Gagan Narang, Abhinav Bindra, Tejaswini Sawant, Vijender Singh, Sushil Kumar, M.C. Mary Kom, Yogeshwar Dutt, Vijay Kumar, Sania Mirza, Dola Banerjee, Asher Noria, Kapil Dev, Sourav Ganguly, Jyotirmoy Sikdar, Zaheer Khan, Rajyavardhan Rathore, Gagan Ajit Singh, Harbhajan Singh, Yuvraj Singh, Leander Peas, Rahul Dravid, Virender Sehwag and Bula Chowdhury.