Saina's bronze propels Indian junior badminton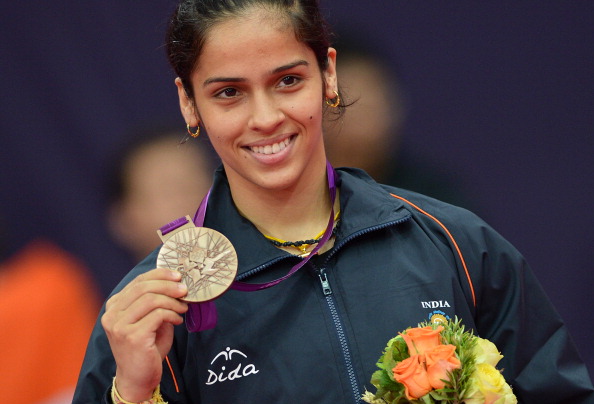 Saina Nehwal's Olympic bronze seems to have propelled a resurgence of interest in badminton at the grassroots level. Coaches all over the country are reporting a massive increase in interest in children opting for the game – so much so that the existing infrastructure is proving to be inadequate to accommodate them.
One measure of the upsurge in interest was at the Union Bank All India Junior Ranking Tournament which started earlier this week. The tournament, held for the under-14 and under-15 categories, has seen a dizzying 1100 entries in eight events. The qualifying rounds constituted a mini-tournament in itself, comprising of 700 matches on two days.
"There has been overwhelming response," concedes Vimal Kumar, of Padukone Sports Management, organizers of the Union Bank tournament. "Saina's bronze medal has made a big difference to badminton. Parents are willing to initiate their children to badminton. We are seeing a sudden surge in youngsters taking up badminton. We had to restrict the tournament to under-13 and under-15 because it would have become unmanageable otherwise. There are lots of enquiries pouring in for admission to badminton courts. I would say badminton is in a healthy state right now."
Equipment companies couldn't be happier at the state of the game now. Ram Malhotra, Business Head for sports major Li-Ning in India, says the company's monthly turnover doubled after Saina won the Olympic bronze. "Badminton is now one of the major sports in India," he says. "We've seen a decline in the sales of cricket and football equipment. I think people have had an overdose of cricket. Saina winning the bronze has made a big difference."
Even before the bronze, the increase in interest was evident. National team coach Pullela Gopichand, in a conversation with this writer at the London Olympics, talked of how he was getting around 30 emails a day enquiring about admission at his academy. "There is massive interest in badminton now, but we just don't have the courts to accommodate them," he said. "Imagine if one academy like ours can produce around ten top quality players, what it would be like if there were more academies across the country?"
Former Indian Olympian Nikhil Kanetkar, who runs a seven-court academy at Pune, confirms the view that the Indian performance at the Olympics has made a big difference not just to badminton, but all sports. "There has definitely been a rise in people seeking to take up badminton," he says. "More girls are likely to think of badminton as a career. When Saina came to Pune for a felicitation recently, there was a traffic jam on the road. I see an increase in the numbers at the junior level. When we get the quantity, we will get the quality as well."