Taufik seeks Chinese badminton cooperation after retirement
2.76K //
27 Dec 2012, 14:40 IST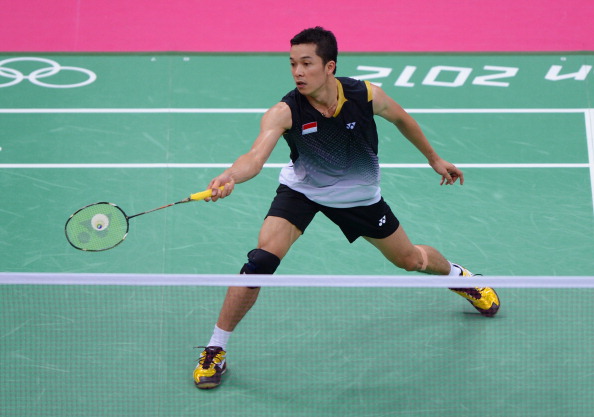 Jakarta, Dec 27 (IANS): Seasoned Indonesian player Taufik Hidayat has said that he would seek more cooperation with China after his retirement, aiming to improve the performances of talented players trained in his international-class badminton hall here.
Taufik, who has garnered dozens of men's singles championships in international tournaments, plans to retire from his professional career mid-next year, reports Xinhua.
He said he would spend most of his time after his retirement to develop talented badminton players in his newly-built badminton hall and training centre located in Ciracas, eastern part of Jakarta, called Taufik Hidayat Arena (THA).
Besides his own team tasked to carry out the training programmes for talented badminton players from several countries, Taufik would see possibilities to seek more assistance from his experienced foreign counterparts, including those from China, whom he had built good relationship with during his 16-year career.
He said establishing cooperation with his Chinese colleague players is an option that he would take to hone up skills of badminton players trained in THA.
"I took part in Chinese badminton league recently. I feel so close with the country. The cooperation can be conducted by coach or players exchange programmes. Or perhaps, they can undertake training here or the other way around," Taufik said.
He added that he has a very good relationship with Chinese players and has many fans based in that country.
"It can be discussed later. Why can't we? We can build close cooperation. After all, sports is meant to make closer relations between people."
He said that he makes friends with many Chinese players and coaches that he still preserves as of now.
"I have very good relations with Li Yongbo, one of the Chinese team coaches. He knows that I have this facility and he knows that I will be here after my retirement," he added.
China has long been regarded as a powerhouse in badminton as it has many seeded badminton players who dominate top ranks of the international badminton federations and won many professional badminton tournaments.
Indonesia had its heyday in badminton in 1980s and 1990s when many Indonesian players swept most of medals and became an apparent rival to China.
The apex of Indonesian badminton was the seizure of two gold medals in 1992 Barcelona Olympic Games when Susi Susanto and Alan Budikusuma, respectively, won the women's and men's singles.
Taufik planned to retire after undertaking several number of international badminton tournaments among others in Malaysia, South Korea, Britain and Australia.
He would officially announce it after taking part in Indonesia Open slated for June 2013.
In his 16-year excellent career, the 31-years-old has won an Olympic gold medal in Athens 2004, adding to two Asian Games titles, respectively, in Busan 2002 and Doha 2006, and Asian Championship trophies in 2000, 2003 and 2004.
As a professional player, he has won the best men's singles badminton player in 2005 International Badminton Federation (IBF) World Championship held in Anaheim.
Taufik was also a six-time winner of the annual Indonesia Open, and brought the national team to the Asian Team Cup trophy in 1999 and Thomas Cup in Kuala Lumpur 2000 and Guangzhou 2002.
The THA, the only badminton hall in the world, owned and named after a badminton player himself, has eight international-standard badminton courts.