The Chinese riddle: why are they so darned good?
1.12K //
26 Nov 2012, 12:58 IST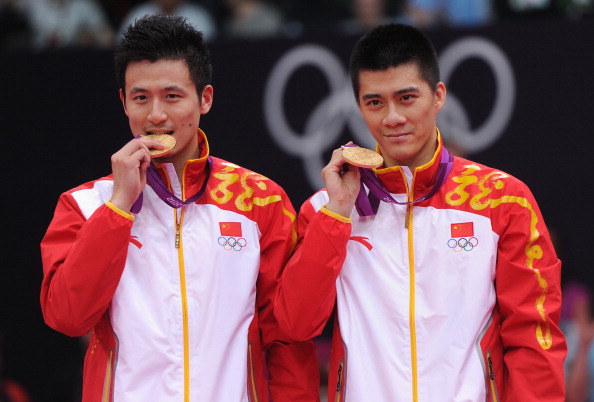 It was a Chinese whitewash yesterday at the Hong Kong Open Superseries. Just as it had swept all five titles at the World Championships and the Olympics, the formidable Chinese machine bulldozed past its opposition.
What do the Chinese do so well that the others don't?
Here are some clues:
Physical superiority: Most of the current generation of Chinese players stand at 6 ft or above, with the women around 5'10" at least. One hears that there has been a conscious decision to select only tall players from the junior level onwards. As former Chinese team member Chen Kang said, emphasis is paid to speed and weight training, apart from technique and match play. (The Indian pair of Aparna Balan and Sikki Reddy were dwarfed by Yu Yang/Wang Xiaoli in an early round match, and it was little surprise that they lost 21-3 21-7 in the first round.)
With the exception of the Koreans, the Chinese players are more muscular than anyone around. This helps them sustain a high pace and intensity throughout the match. That's not to say muscular strength can compensate the lack of skill. But all things being even, strength and speed will trump skill. The founder of China's badminton programme, Wang Wen Jiao, told this writer that when the system was being set up, they were clear about one thing: speed. That was because talent could be compromised, but not speed. A player with relatively lesser skill but greater speed will triumph over a slower player any time.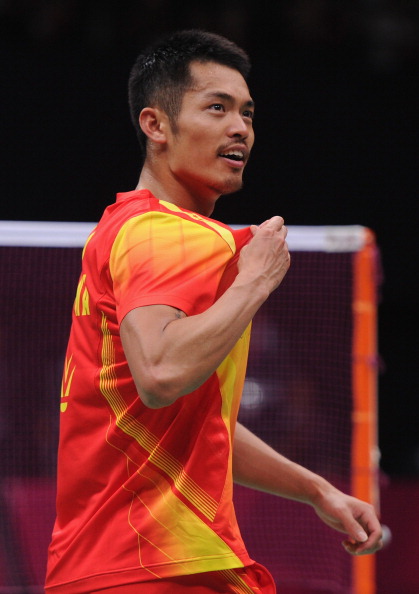 Approach: The approach has more or less remained the same, with one crucial difference: while earlier generation of Chinese players were known to be a bit mechanical, the current generation has more all-round abilities. Jiang Yong Yi, respected coach and former Director of the Shanghai Sports Institute, recalled that there was a time when Chinese players were unskilled at the more subtler elements of the game, like the net shots. After suffering some setbacks from the likes of Prakash Padukone early on, and in the mid-Nineties from Indonesians like Joko Suprianto and Heryanto Arbi, the Chinese decided to build a more well-rounded game. That's why players like Lin Dan and Chen Long have no distinct weaknesses. With Lin Dan still on top of his game, Chen Long nearly as good as Lee Chong Wei, and Du Pengyu and Wang Zhengming showing rapid improvement this season, the world will have to contend with four Chinese in the top-ten of the men's singles – a reality that's accepted in the women's game. As far as men's doubles is concerned, the new pair Liu Xiaolong and Qiu Zihan already look close seconds to Cai Yun and Fu Haifeng. With other pairs to work with (Chai Biao/ Guo Zhendong and Hong Wei/Shen Ye) things look rosy for them in all departments.
Training: The little we know of their training is this: that they do extremely heavy weights, and there's emphasis on training in water, to work with resistance. ('Extremely heavy' is a relative term, of course. I hear that Lin Dan does half-squats with 220-kilo weights, but I don't know whether this is regular for all elite athletes, or what stage of training he was in. Since whatever they're doing is working perfectly for them, we have to assume they must be doing the heaviest weights.)
The water training consists of them wearing wet vests, which is like a life jacket but ensures that you stay upright in water, with only your head over it with your feet not touching the floor. Badminton movements are mimicked in water, and this ensures two things: stroke practice with resistance, and no risk of injury.
Strokes: The most noticeable stroke is the drive, which they use to turn defence into attack. While the drive is a common badminton stroke, in Chinese hands it's a deadlier device, and they have greater variations. Only the Korean doubles players do it as well as them.
But perhaps the one defining factor of their play is intensity: they are more consistent, more intense, and more error-free than any other nation. To see them making an error in a long rally is a rare sight.
Other factors: The numbers (of different levels of players); coaching expertise (tens of world and Olympic champions for advice); the general protein-rich Chinese diet; state resources, and accessibility of courts.
All things considered, that's a pretty complete package!