Poor attendance for Thomas and Uber Cup brings disinterest for badminton into spotlight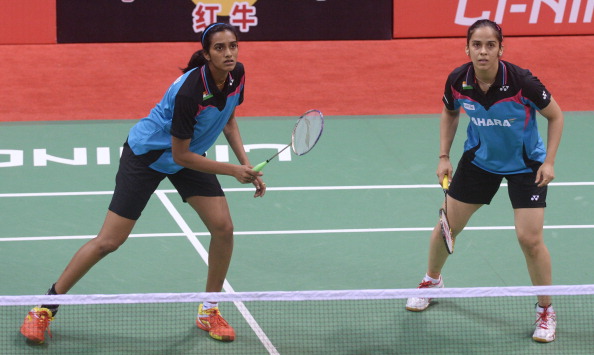 New Delhi, May 21 (IANS): It is a matter of pride that India is hosting two of badminton's most prestigious tournaments, the Thomas and Uber Cup finals, for the first time with some of the world's top stars playing at the Siri Fort Sports Complex.
Two-time Olympic champion Lin Dan, two-time Olympic silver medallist Lee Chong Wei, China's women's singles Olympic champion Li Xuerui and India's star shuttler Saina Nehwal are some of the world's best players who are here.
Surprisingly, even this galaxy of stars has failed to get badminton buffs to the venue. They are playing in front of near-empty galleries, even when India are battling it out.
"Last time when I came for the India Open, my friends here were asking when my matches are going to be. They had seen the posters and hoardings in the city. Because of that, they made out that I am playing here. But this time no one has any idea that we are playing," India's top shuttler and captain of the men's team, Parupalli Kashyap, told IANS.
It is true that apart from television advertisements, there has been little publicity for the tournament and that could be the chief reason for the low turn-out. But Badminton Association of India (BAI) said they could not help because their hands were also tied.
"We got the No Objection Certificate (NOC) from Delhi Development Authority (DDA) on May 13 and after that we applied for the licensing and other approvals from Delhi Police. We finally got the go-ahead on May 16 and that gave us no time to publicise the event," BAI vice-president T.P.S. Puri told IANS.
DDA owns the Siri Fort Sports Complex which also hosts the annual India Open Super Series and has hosted the 2010 Commonwealth Games.
A major reason for the low attendance could also be the costly tickets. The tickets for the league phase are priced at Rs.1,000-Rs.2000, for the quarterfinals at Rs.1,500-Rs.3,000 and for the semifinals and final Rs.2,500-5,000.
"You need to understand that these are the best players in the world. A certain standard needs to be maintained," explained Puri talking about the ticket prices.
Now, to fill the stands, students have been allowed free entry.
"We have decided to make the entry for students free. All they need to do is bring their school or college identity cards, show them at the gate and enter the venue. Approximately 700 seats have been kept for the students. This is a great opportunity to see the best badminton players in action," BAI president Akhilesh Das Gupta told IANS.
A foreign journalist, who covers badminton around the globe, said the low attendance could be due to a variety of reasons, chiefly the summer heat coupled with live TV coverage or simply a lack of interest for the sport.
"It could boil down to several things. For instance, there are pockets in China like Guangzhou where badminton is extremely popular and even the smallest of events see a full house. But if you go to Beijing, it is the opposite," the journalist, not wanting to be identified, told IANS.