World Championships: Comfortable early rounds for Saina, Kashyap
1.08K //
22 Jul 2013, 18:46 IST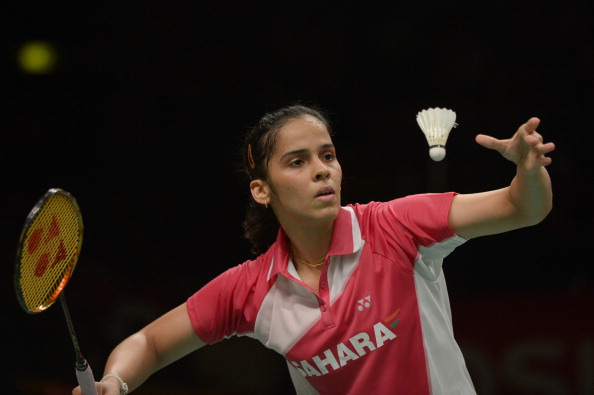 Saina Nehwal, in the quest for her first World Championships title, can breathe a little easy at the beginning of the August 5-11 tournament. The third-seeded Indian has a bye in the first round and some fairly easy early round matches.
The Indian is likely to breeze through to the quarters, where her first test awaits her in the form of either Minatsu Mitani (Japan, 8) or Bae Yeon Ju (Korea, 13). If the Indian plays to form, she should be able to weather that challenge and progress into the semifinals. Saina is drawn in the same half as world No.1 Li Xuerui, Tai Tzu Ying (6), Lindaweni Fanetri (9) and unseeded Jiang Yanjiao. Any one of them could be a handful. Li Xuerui is of course expected to qualify to the semi-finals from the top quarter.
The other Indian in the women's singles, PV Sindhu, is seeded tenth. She has a bye in the first round but is likely to run into the second seed Wang Yihan in the third round, and has a great opportunity to cause a big upset. That's assuming she gets past the second round, against either Aprilla Yuswandari (Indonesia) or Kaori Imabeppu (Japan).
In the men's singles, P Kashyap is seeded 13 and faces Spain's Raul Must in the first round. Like Saina, Kashyap can expect some fairly easy early round matches until a possible third round encounter with Hu Yun – with whom, interestingly, he will play as part of the Banga Beats team in the Indian Badminton League. Kashyap should be able to make the quarterfinals, where awaits a difficult test in the form of third seed Du Pengyu (China).
The other Indian in the men's singles draw is Ajay Jayaram, but he has a stiff first encounter with 12th seed Wong Wing Ki. If Jayaram gets past Wong, the Spaniard Pablo Abian is likely to await him.
The doubles draws are too stiff for any realistic hopes from Indian pairs. Tarun Kona/Arun Vishnu, Pranaav Chopra/Akshay Dewalkar (men's doubles), Pradnya Gadre/ Ashwini Ponnappa (women's doubles) and Kona/Ponnappa and Arun Vishnu/Aparna Balan (mixed doubles) will do well to progress a couple of rounds. Ashwini and Pradnya have a stiff first round, against Line Kruse/Marie Ropke (Denmark) and will be rewarded with a second round against Olympic champions Tian Qing/Zhao Yunlei.
Interestingly, the top two contenders for the men's singles title, Lin Dan and Lee Chong Wei, have been kept in opposite halves of the draw. With Lin Dan getting a wild card, there was some apprehension that he could run into Lee Chong Wei in the early rounds, but the four-time world champion is in the same half as compatriot Chen Long, who is seeded second. This could well be the Malaysian's last shot at a world title. A cracker of a tournament is on the cards.