Purdue suffered a shocking upset loss to No. 16 Fairleigh Dickinson in the first round of the 2023 March Madness. The Boilermakers were just the second top-seeded team in NCAA tournament history to lose in the first round.
FDU used a tenacious defense to surprise one of the best teams in the nation throughout the game. The Knights forced 16 turnovers and overcame Zach Edey's double-double to get the 63-58 win. Edey finished the game with 21 points and 15 rebounds, but that was not enough to prevent the upset.
Sean Moore led FDU with 19 points and five rebounds, while Demetre Roberts added 12 points, four rebounds and four assists. Cameron Tatum came off the bench to contribute 10 points, six rebounds and two assists.
•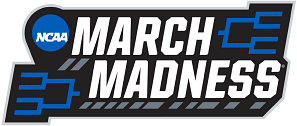 After the game, a Purdue player, possibly Zach Edey due to a scratch mark on his arm, did some damage to the locker room and left a whiteboard destroyed. The Boilermakers were understandably frustrated since their loss might just be the biggest upset in NCAA history.
Fans on social media were quick to take shots at the Boilermakers, especially for hitting something that didn't hit back. Some made fun of their shooting woes, while others were just purely elated at the historic upset.
Here are some of the best comments and memes on Twitter regarding Purdue's whiteboard incident:
Purdue shot 35.7% from the field, including an abysmal 19.2% from beyond the arc. They also shot and made more free throws than FDU, but it was not enough to prevent the upset.
The Boilermakers joined Virginia as the only No. 1 team to lose in the first round. Virginia lost to the UMBC Retrievers in 2018. As for FDU, they will face No. 9 Florida Atlantic in the second round.
Also Read: "He worried about another man again" - Hilarious memes erupt as Devin Booker claps back at Bad Bunny over 'Coco Chanel' diss
---
FDU head coach predicted Purdue upset
Fairleigh Dickinson head coach Tobin Anderson predicted their first-round upset win following their First Four win over Texas Southern on Wednesday. Anderson was confident about their chances, with him giving his players a pep talk in the locker room after the game.
"I walked into breakfast this morning and (assistant coach) Kam Murrell said to me, 'The more I watch Purdue, the more I think we can beat them,'" Anderson said. "Let's go shock the world."
Also Read: What is Reiki treatment? Ja Morant reveals therapy methods to overcome stress in wake of gun scandal
Edited by Juan Paolo David