Part 1 of this series can be found here
10. Glory Road (2006)
For the first time in NCAA Basketball history, an entire African-American lineup started for the Texas Western College. Ironically, this incident occurred in the final of the tournament which the Texas Miners won, beating the heavily favored Kentucky Wildcats 72-65. The movie grossed 17 million on its opening weekend despite it being sent straight to the DVDs in countries where college basketball is unpopular. However, it received a strong rating for its portrayal of the city of El Paso, a racially fueled city and how a coach played by Josh Lucas and his diverse team changed the outcomes of community living, and further, rewrote NCAA history. Be sure to spot the depiction of the young Pat Riley in this movie who happens to be the second most successful coach in Los Angeles Lakers history.
•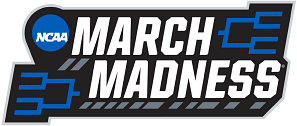 9. Million Dollar Baby (2004)
A Clint Eastwood masterpiece, MDB speaks about the close relationship between a coach and a female boxer. Dubbed as the female version of Rocky, Million Dollar Baby till today remains Hilary Swank's best performance on the silver screen. Clint Eastwood is a coach whose life revolves around the boxing ring. While his dedication is immense, he has little triumphs to illustrate his efforts. Following a betrayal from his protégée, Eastwood, who plays the character of Frank, trains Maggie (Hilary Swank) to become a champion boxer. Gripped by tragedy and bitter emotions, Million Dollar Baby is a sure watch to witness acting brilliance.
8. The Natural (1984)
Directed by Barry Levinson, The Natural is similar to The Rookie in portraying the life of an old rookie in the game of baseball that undergoes a series of misadventures in his career. His dream is to be the best there is and enjoy a life of opulence with women, money and luxury. While he achieves that, his overconfidence tarnishes him into a loop of hatred from manager, fans and the media. Given a once in a lifetime opportunity to resurrect his career and motivation from his high school sweetheart, would Roy Hobbs make best use of his last chance? Transcendence in motion picture technology, The Natural is the first great usage of slow motion photography in modern Hollywood.
7. Seabiscuit (2003)
Not many horse racing movies have been made in recent memory. Perhaps, that is why Seabiscuit captured audiences immediately with its release. Laura Hillenbrand's book could never be made into a better movie than this with the fascinating cinematography and a synced background score. Starring Academy Award winner Jeff Bridges and a charismatic Chris Cooper, the movie is an adorable depiction of an underachieving horse that soon transforms into an invincible champion. During the race in 1938, around 40,000 flocked in trains to watch Seabiscuit take on War Admiral while a sheer 40 million listened to on radio – today known as "the Match of the Century". The movie also depicts the culture surrounding the posh sport of horse racing which graces only the pockets of the wealthy.
6. The Greatest Game Ever Played (2005)
Imagine how goofy Shia LeBouf was in Transformers and completely visualize the opposite for The Greatest Game Ever Played. LeBouf plays a serious, ambitious teenager by the name of Francois Ouimet whose passion lies in the plush recreation of golf. Ouimet contests Harry Vardon in the US Open who at that time is the primo golfer. Vardon has a lot in common with Ouimet who together overcame strong family displeasure towards them taking up the sport of golf. A competition between a renowned world figure and a promise unbeknownst, The Greatest Game Ever Played is one of the best sports biographical films ever made.
List so far:
20. Jerry Maguire
19. The Rookie
18. Invincible
17. Finding Forrester
16. Friday Night Lights
15. Bull Durham
14. Breaking Away
13. Coach Carter
12. Cinderella Man
11. Rudy
10. Glory Road
9. Million Dollar Baby
8. The Natural
7. Seabiscuit
6. The Greatest Game Ever Played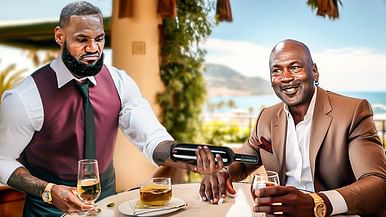 How is Michael Jordan officially richer than NBA's 10 richest players?!