Ronnie Coleman is a giant amongst men in the sport of bodybuilding. Nicknamed 'The King', Coleman dominated the bodybuilding realm for nearly a decade. He stands today as the most-decorated bodybuilder of all time alongside Lee Haney, having won the Mr. Olympia title a record eight times.
For those who are not aware, Coleman has lost a significant amount of mobility in his legs and lower body owing to years of lifting heavy weights with a herniated disk.
Despite his condition, Ronnie Coleman is often seen going to the gym and working on staying as fit as possible. Shockingly, videos on his Instagram profile show him also working his legs out and doing a variety of exercises, including leg presses and quad extensions.
Ronnie Coleman last year posted a video on Instagram giving us an insight into how he exercises his legs:
"I may have a little trouble with my mobility but I still train legs twice a week every week. I miss doing squats more than any exercises I've ever done. But at least I still have some leg strength left."
While lifting heavy weights with his condition is seriously not recommended, it is indeed okay for him to keep doing certain leg exercises, in fact, it is even beneficial. Coleman has not lost complete mobility, he can walk a certain distance before he has to give it a rest. This means that the muscles in his legs are functional.
Research suggests that the only way to prevent degenerative changes in muscular junctions leading to injuries and pain is using the muscles. Although he cannot walk much now, it is important for Ronnie Coleman to keep training his legs with light weights to maintain his muscular function.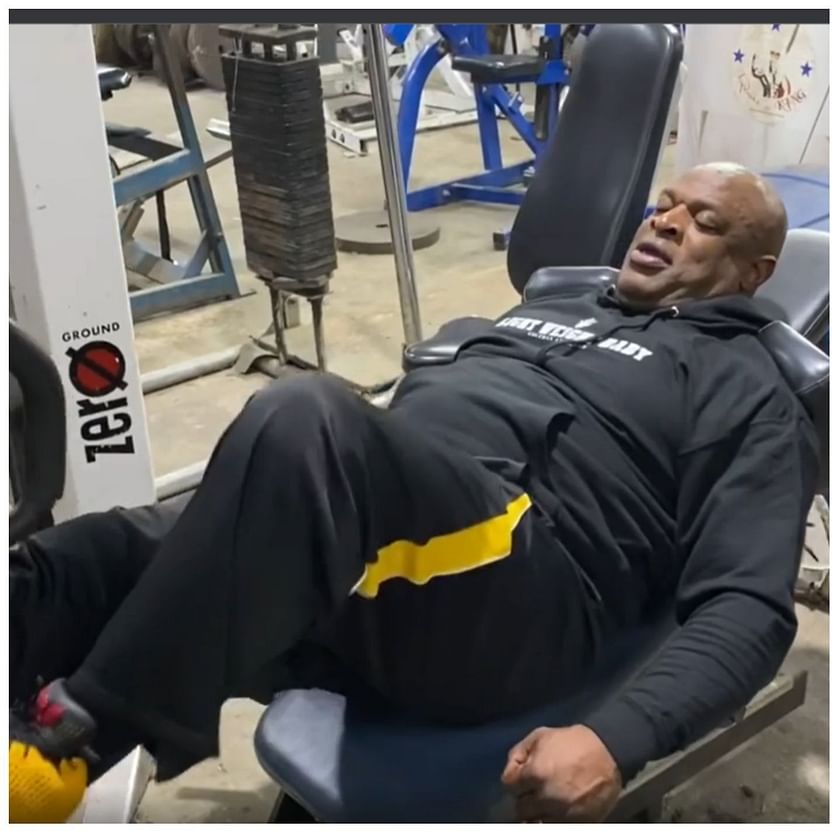 ---
Ronnie Coleman: What exactly happened to 'The King'?
Ronnie Coleman is known for lifting heavy weights and that has been his philosophy since the beginning of his career. In one such grueling session in 1996, long before he won his first Olympia, Coleman dislocated a disk. Speaking on JRE, he said:
"There was a loud crunching sound ... I lost a little strength. I heard it, but the athlete in you is like, 'Let's go on."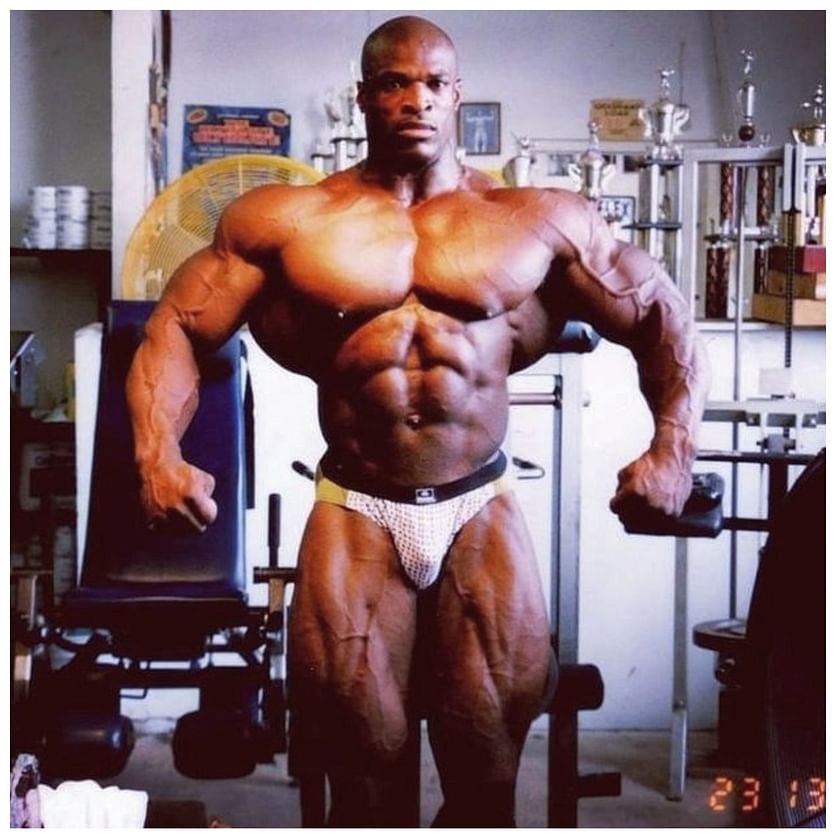 The herniated disk bothered him, but he did not seek medical advice for it and continued to train. Even after getting it checked out a few years later, Ronnie decided to put the surgery off until 2007, when he retired.
The damage was already done. The instabilty caused by the injury led to multiple herniated disks and Coleman required 13 surgeries in total. Even after all the procedures, his legs did not regain full function.
Even after his retirement, Coleman remains one of the most influential figures in the sport. His opinions and thoughts are valued in major competitions and the eight-time Mr. Olympia is focusing on helping the next generation of bodybuilders.