Coleman is arguably the best bodybuilder the world has ever seen. His record of eight Mr. Olympia titles is only matched by another legendary figure in the sport, Coleman's predecessor, Lee Haney. As such a giant figure in the game, Coleman innaugarated his own show around 25 years ago, called the Ronnie Coleman Classic.
For nearly 24 years, the Ronnie Coleman Classic had remained an amateur show where athletes competed with the prospect of winning a pro card. In 2022, the event took a turn and was hosted as a professional league. In 2023, the 26th annual Ronnie Coleman Classic is all set to take place at the Roundup Inn on May 20. Coleman announced this through a video recently posted on his Instagram page.
---
Ronnie Coleman Classic 2023
In the Instagram video, Coleman can be seen standing next to his long-time friend Brian Dobson, who begins the video by stating some facts about the 2023 Ronnie Coleman Classic.
"Hey, this year's Ronnie Coleman Classic is going to be on May 20th at the Roundup Inn in Fort Worth, Texas."
Dobson continued the video by stating that the decision was made to make it easier for the competitors and public alike. He stated that their decision comes on the back of a load of advantages:
"One reason we chose to go there is that it is so competitor friendly. It's a very simple set up, it's easy to find, we have a huge warm up area. You literally walk across the hall and you're up on the stage. It's a great set up."
Dobson then asked the 'King' what he thought about the decision and the location since they hosted it there the last time. Ronnie said:
"I think it was awesome man ... It's easy to find like you said ... great venue, lot of room in there, it's spacious ... and it's really family friendly, so we invite you all out, and guarantee you won't be disappointed, come on out and see it for yourself!"
---
Ronnie's friendship with Dobson
Coleman's stellar career can be described as a glorious puzzle that shows off his unparalleled achievements in a time that saw some of the toughest competitors emerge in the sport. This puzzle cannot be completed without a piece named Brian Dobson.
Coleman came from humble beginnings. After graduating with a degree in accounting, he failed to find work and the circumstances around him pushed him to work at Domino's Pizza. After completing his training, he began serving as a police officer in Arlington, Texas, where a friend introduced him to the Metroflex gym, owned by amateur bodybuilder Brian Dobson.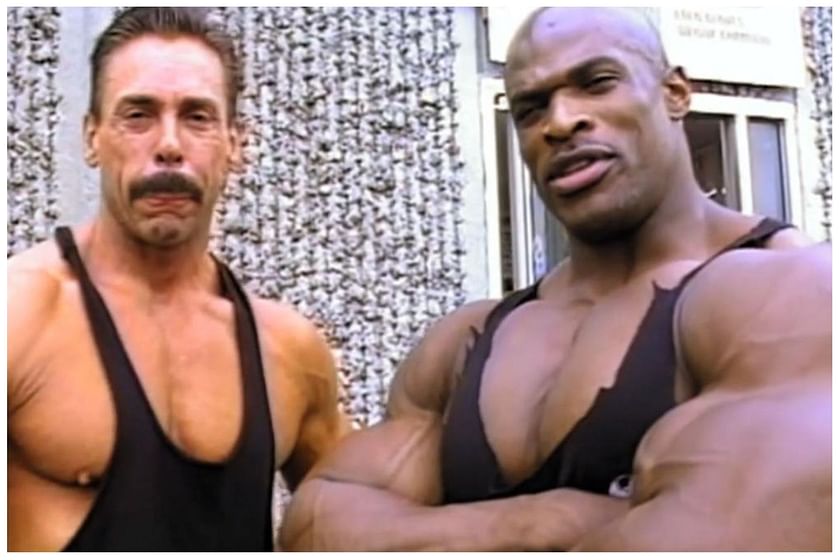 Dobson quickly saw the potential in Coleman and handed him a deal by offering him a free lifetime membership as long as he allowed Dobson to personally train him for the upcoming 1990 Mr. Texas bodybuilding competition. Under Dobson's guidance, Coleman won the competition and in the process beat Brian Dobson too.
Coleman would go on to become the most successful bodybuilder of all time. To this day, he remains one of the most influential figures in the sport and works towards building a better future for prospective athletes.