Boxer Vijender Singh bought heroin 12 times, allege Punjab Police
1.76K //
31 Mar 2013, 22:34 IST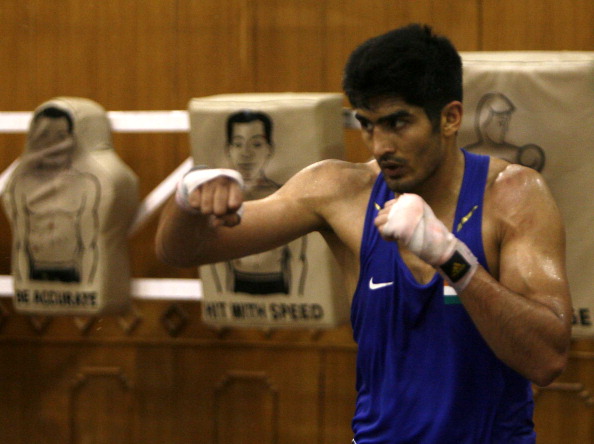 The Punjab police has reported that boxer Vijender Singh allegedly bought heroin 12 times from a Canada-based NRI drug dealer who was arrested earlier this month.
According to the police, the heroin was bought by Vijender Singh's sparring partner Ram Singh in December from alleged drug dealer Anoop Singh Kahlon. However, in January and February, both the boxers went together to Kahlon's house near Chandigarh for procuring the heroin. Both Vijender and Kahlon knew each other and even exchanged text messages. Vijender's call records showed that he was in touch with Kahlon since August last year and they have spoken to each other on the phone about 80 times.
 "In investigation, it has been established that boxers Ram Singh and Vijender Singh took heroin from (arrested Canada-based drug dealer) Anoop Singh Kahlon and Rocky for personal consumption between December 2012 and February 2013.
"As per investigation conducted so far, Vijender Singh consumed the drug about 12 times and Ram Singh about five times. However, they did not actively connive with the smugglers in their activities and nothing was recovered from them – as such both of them are not being arrested in the case at this stage," a police spokesman was quoted as saying.
Vijender's name first cropped up in the drug haul case after a car registered in his wife's name was found parked at the alleged dealer's home on March 7. In the haul, more than 26 kilograms of drugs, including heroin worth Rs. 130 crore, was recovered by the police. The Olympic-medal winning boxer was questioned by the Punjab Police at Panchkula where Vijender had denied any involvement in the drug racket. He also refused to provide any hair or blood samples.
According to the sources,  the police now are planning to move court seeking Vijender's blood and hair samples.