Common Wealth Games 2018: Boxing: The comeback of Team India
2016 was a really bad year for Indian boxing. After months of infighting, muckraking and revoking of suspension, a team of barely three Indian boxers went to the Rio Olympics, under the ad hoc body Boxing India. To add to their woes, sports minister Vijay Goel's 'selfie spree' added more troubles to an already roller coaster ride, resulting in a complete failure. Except for Vikas Krishan, none of the boxers could even make the cut for the quarterfinals.
Cut to 2018. In a massive improvement, the Indian boxing contingent is all set to return with a massive haul of 9 assured medals, one of the most successful medal hauls at any Commonwealth Games. From a team of 12 Indian boxers, nine have made it to the semifinals of their respective categories in the boxing event of the Gold Coast CWG 2018, with star boxer M C Mary Kom having made it to a historic final on her CWG debut.
Interestingly, out of the nine boxers who've assured India of a podium finish, eight are male boxers, while only one female boxer has made the cut for the finals of her event, i.e. Mary Kom.
This means, that for the first time in the history of Indian boxing, all the male boxers of the respective categories are returning with a medal each. The only boxers who were eliminated before the semifinals were female boxers Pinki Rani Jangra, Laishram Sarita Devi and Lovlina Borghloain.
Following are the male boxers who have made the cut for the semifinals:-
Amit Kumar Panghal [Men's Light Flyweight [49 kg.]]
Gaurav Solanki [Men's Flyweight [52 kg.]]
Hussamuddin Mohammad [Men's Bantamweight [56 kg.]]
Manish Kaushik [Men's Lightweight [60 kg.]]
Manoj Kumar [Men's Welterweight [69 kg.]]
Vikas Krishan Yadav [Men's Middleweight [75 kg.]]
Naman Tanwar [Men's Heavyweight [91 kg.]]
Satish Kumar [Men's Superheavyweight [+91 kg.]]
The credit takers:-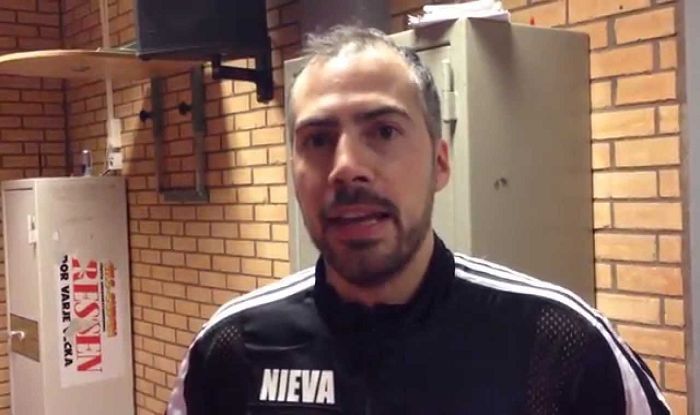 A significant credit for this huge turnaround goes to the new coach Santiago Nieva, who has replaced the once successful combo of Gurbaksh Singh Sandhu and Cuban coach B.I. Fernandez, who had led Vijender Singh to a historic bronze at Beijing Olympics 2008.
Also, another person, who has been behind this historic medal haul is Ajay Singh, the new President of the Boxing Federation of India, who took a bold decision of sending the team without the national coaches, S R Singh and Shiv Singh. To quote him:-
"Our objective is to achieve the maximum number of medals at the Games. Everything has been decided keeping the contingent size in mind. We believe that the foreign coaches would be able to do the job". Today, as the Indian contingent celebrates the assurance of nine medals from these Games, this man will surely have the last laugh.
A promising future ahead:-
The best part about these Games has been the discovery of boxers who can very well salvage the image of an emerging boxing powerhouse, that India was once being touted as following the London Olympics.
One is surely Amit Kumar Panghal, the shortest and lightest of all male boxers. Had it not been for bad luck, this southpaw would've surely landed a World Championship medal on his senior debut in the previous year. Given the way he has dealt with his opponents, it wouldn't be too far-fetched to say that Amit is surely the best bet for a gold at the upcoming Asian Games in Jakarta.
Another potential boxer, who can spring surprises is the giant slayer Manish Kaushik, who has earlier impressed many sports lovers with his performance at the India Open Championships.
A Subedar in the Indian Army, Manish had earlier surprised Michael Alexander in his very first bout, who was a podium finisher from the previous edition. His techniques are unorthodox, and his attacking style has made it tough for any boxer to respond to the same. He is another pugilist who can spring up a surprise at the Asiad.
Manoj Kumar, who didn't have a great outing at Rio 2016, has made a smart comeback with these Games and can do wonders if he manages to clinch another gold medal in this edition. He is also a medal hopeful for the Jakarta Asiad and will be surely sought after in the run-up to Tokyo Olympics.
However, the showstopper has been M C Mary Kom, who has stormed into her first ever final at the Commonwealth Games. To her delight, she was allotted a place in her favourite 48 kg category, a place where she has been the undisputed champion. Given her abilities, and provided the category is included in the Tokyo Olympics as well, we won't be surprised if she lands a historic gold medal at her final Olympics in 2020. We surely hope that she does.
Whether or not the Indians come back with nothing less than a gold in all the categories, is something only future can tell, but the haul of 9 medals is something that cannot be ignored and is surely a testament to the revival of the powerful force that is Indian boxing.