IABF ready to toe world body's line
622 //
08 Dec 2012, 23:00 IST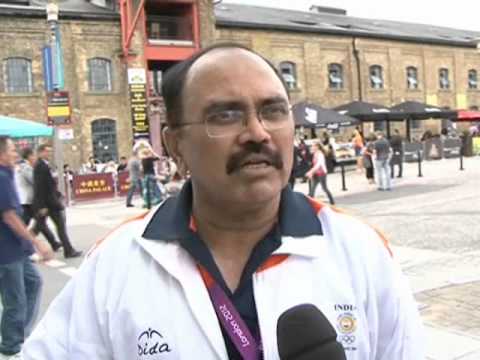 New Delhi - Indian Boxing Federation (IABF) senior vice president P.K. Muralidharan Raja has arrived in Armenia to convince world body AIBA president that there was no manipulation in the national body's elections held in September.
Raja, a former IABF secretary general, met AIBA president Ching-Kuo in Yerevan, Saturday morning, and presented him a detailed report on the IABF elections held in September.
IABF president Abhishek Matoria told IANS that all efforts are being made to reach out to the AIBA to lift the suspension at the earliest. The AIBA and the union ministry of sports has suspended the IABF, suspecting manipulations in the elections.
"Mr.Raja met the AIBA president and submitted him a report on the elections. We hope that the suspension would not last long," said Matoria.
"The AIBA has assured us that they have nothing against the IABF. They took the step against the IABF because the International Olympic Committee (IOC) suspended the Indian Olympic Association (IOA). The AIBA have received some complains about the elections and we will clear out their doubts," he said.
Matoria said that IABF was ready to amend its constitution in accordance with AIBA statute and hold fresh elections.
"We are ready to amend our Constitution to make it compliant with the AIBA statute. We are also ready to host fresh elections in the presence of an AIBA observer. I think the suspension will be lifted soon," he said.
The AIBA feels that newly elected IOA president Abhay Singh Chautala have manipulated the elections of the IABF. Chautala has been three-time president of the IABF and in the elections he elevated himself to the newly created post of chairman. Chautala's brother-in-law Matoria was elected the president.
"Further to the International Olympic Committee's (IOC's) suspension imposed on the Indian Olympic Association (IOA), the International Boxing Association (AIBA) Executive Committee Bureau has decided today 6 December 2012 to provisionally suspend the Indian Amateur Boxing Federation (IABF)," the AIBA had said in a statement.
"This provisional suspension is also due to the fact that AIBA had learned about possible manipulation of the recent IABF's election. AIBA will now investigate this election and especially a potential political link between IOA president, as former Chairman of the IABF, and the IABF election," the statement added.