Indian junior women's boxing team wins 8 medals at Nations Cup in Belgrade
1.93K //
17 Jan 2015, 08:39 IST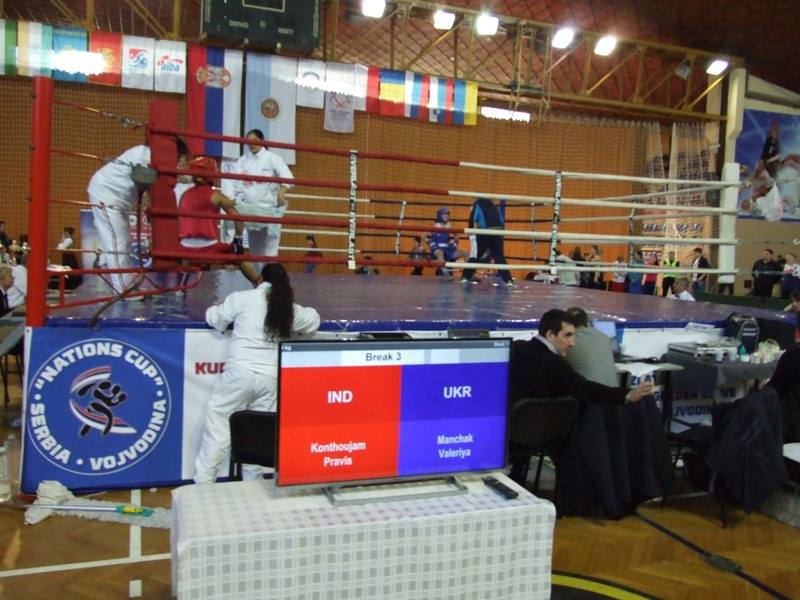 Belgrade, Jan 16 (IANS)
The Indian junior women's boxing team punched their way to the top perch in the ongoing fourth Nations Cup, winning eight medals including three golds, three silvers and two bronze on Friday.
Russia and Kazakhstan were second and third, respectively, on the medals tally.
Sandeep Jajodia, president of Boxing India, joyfully stated that the medal tally shows there is no dearth of talent in India and thanked the winners for placing the country in a prominent position in the world of sports.
"The way the junior women's team has swept the medals, is astounding and is a testimony of the fact that there is no dearth of talent in our country," said Jajodia, according to a Boxing India release Friday.
"I would like to congratulate and thank them for bringing laurels to the nation and placing India at a prominent position on the global map for sports," he added.
Despite the controversies surrounding Boxing India during and after the Asian Games, India can be assured that the future of women's boxing can only get better.
Results for the gold medals:
1. In the 48 kilogram weight category, Soniya defeated E Kondakor of Hungary by 3:0 (WP)
2. In the 50Kg category Mandeep Kaur Sandhu prevailed over Vidovic Sanela of Serbia by TKO- R2
3. In the 60kg weight category Muskan defeated Sweeny Shelly of England by 2:1
Results for the silver medals:
1. In the 46kg weight category, Anjali Sharma lost to Todorova Emi Mari of Bulgaria by 3:0
2. In the 54kg weight category, Harpreet Kaur Sidhu lost to Artamonova Anastasia of Russia by TKO- R1
3. In the 63kg weight category, Shruti Yadav lost to Yu Lisai of China by TKO- R2
Results for the bronze medals:
1. In the 52kg weight category, Riya Tokas lost to Nagy Angela of Hungary by 2:1 (in the semi-finals)
2. In the 57kg weight category, Ani Lama lost to Vorontsova Lludmila of Russia by 3:0 (in the semi-finals).