I never get intimidated by the opponent's reputation: Shiva Thapa
1.90K //
18 Jul 2013, 00:22 IST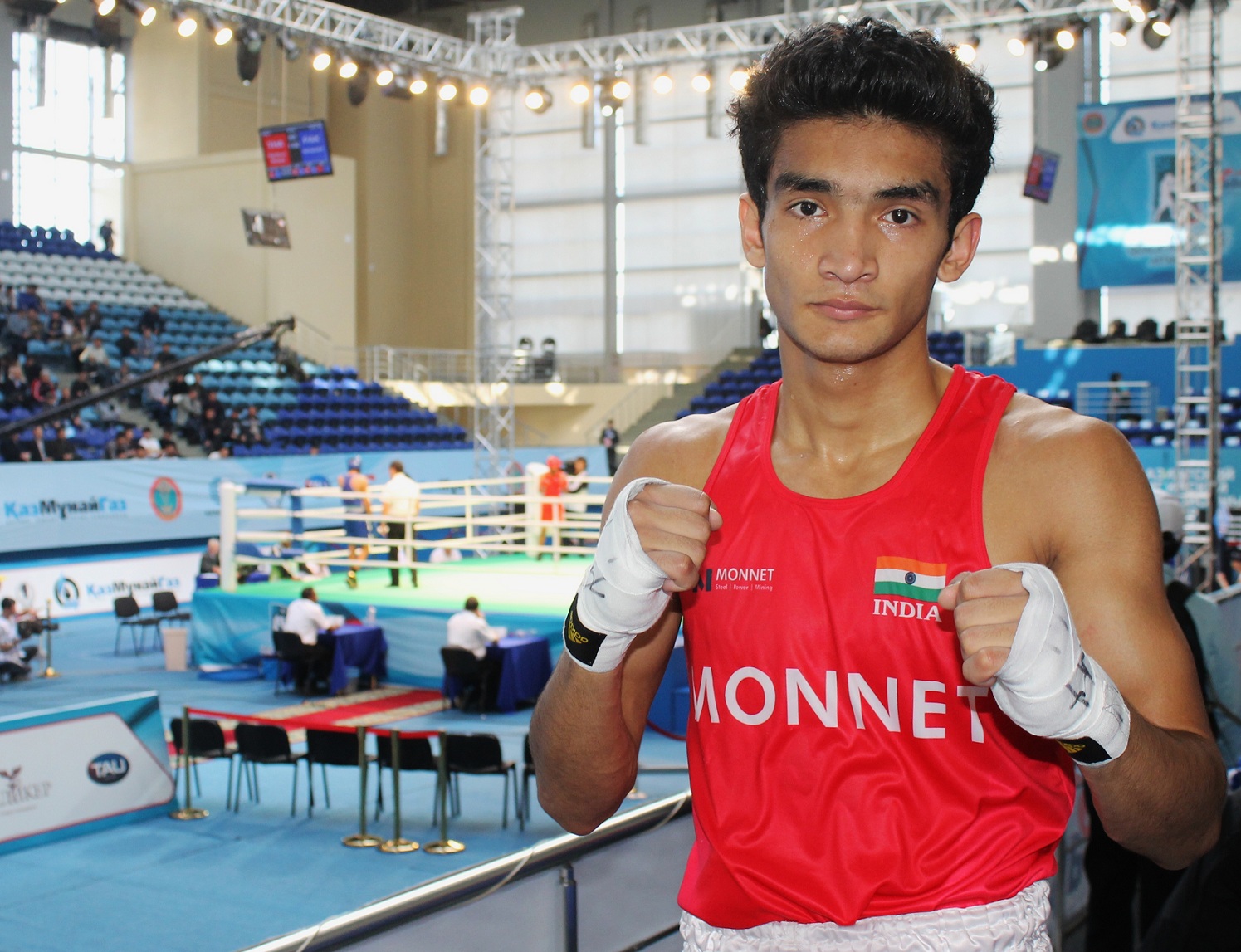 Sports can be a great leveller. When he became the youngest boxer to qualify for the 2012 London Olympics and crashed out in the first round, there was nobody to receive him at the Lokopriya Gopinath Bordoloi International airport in his hometown Guwahati, Assam, save for his family members.
Eleven months later, it was an entirely different scenario as Shiva Thapa was accorded a hero's welcome at the same airport after he became the youngest Indian to win the gold medal in the recently held Asian Boxing Championships in Amman, Jordan.
The precociously talented pugilist was received at the Guwahati airport by friends, family members, members of boxing associations as well as various social organizations. The sight of Shiva being greeted with flowers, 'gamosa' (scarfs) and 'japi' (Assamese decorative bamboo hat) and being taken in a truck from the airport to his Birubari residence in the city must have given him a 'high', which should spur him to corner more glory in future. "I'm overwhelmed with the welcome I got at the airport. It will give me more encouragement to keep working hard and fare well for the country. It always feels special to be recognised for your efforts and I'm feeling the same," Shiva says in an exclusive interview to Sportskeeda.
The 19-year-old boxer annexed the gold medal in the recently-held Asian Boxing Championships, outboxing local favourite Obada Alkabeh in the final on a split decision of 2-1 in a needle contest.
Shiva has always been rated highly in Indian boxing circles – unlike most other boxers, his transition from the junior ranks to the senior level has been quite a smooth one. He burst on the senior stage in 2011, walking home with an eye-catching gold in the 58th Senior Nationals held in Tamil Nadu mauling local lad V Maniknandan 13-6 to announce himself on the national stage. "It was my debut in the senior nationals, but I was not overawed by the occasion. I was playing an opponent who was enjoying the home crowd support but still beat him convincingly," he recalls.
The 2012 London Olympics was a bit of a dampener as he lost to Mexico's Oscar Valdez Fierro 9-14 in the first round, but there were lessons to be learnt. Shiva took the London experience as a big learning curve. "When I was playing at the junior level, my focus was to represent the country at the 2016 Rio Olympics, but I qualified for the 2012 Olympics at the age of 18, something I had not expected to happen. So that way, the London Olympics experience will surely help me to make a podium finish in the 2016 Olympics," he puts forth his thoughts.
Not many know that Shiva played in only three senior international tournaments before he embarked on the Olympics campaign. But he made all sit up and take notice of his boxing prowess when he clinched the gold in the 2012 Asian Olympic Qualifiers in Astana, Kazakhstan, en route to sealing a berth in the London Olympics.
The 56-kg boxer got the better of Syria's Wessam Salamana 18-11 to clinch his second successive senior international gold medal following his triumph in the 2011 Belgrade Winner tournament.  "The Astana event was a fantastic experience for me. I defeated former Olympic silver medallist Worapoj Petchkoom 16-10 to enter the semifinals. The win gave me a lot of confidence, and I boxed with more confidence against Wessam in the final bout," he says.
Sports runs in the Thapa ménage. His father Padam Thapa is a former karate player, who now doubles up as a karate instructor besides running his furniture business. Shiva's elder brother, Gobind Thapa, is also a skilled boxer, who was a bronze medallist in the 2007 National Games in Guwahati. "Trust me, my brother is better than me. He often defeats me during sparring sessions, he is very talented. He is now employed with the Army and based in Shillong," Shiva showers immense respect for his elder brother.
Shiva owes what he is today to his dad. "My father really slogged to ensure I got my proper diet and practice. I owe all my success to him as well as to my coaching staff."
Shiva learnt his boxing lessons under NIS coach Amar Deke when he was enrolled in the Sports Authority of India (SAI) in 2003 before he gradually shifted based to the Pune-based Army Sports Institute (ASI). Ever since he made it to the senior level, he now regularly trains at NIS, Patiala.
The bantamweight boxer is spending much-cherished time with his family members before he joins the national camp in Patiala in preparations for the World Boxing Championships to be held in October. So, how does he assess his chances in the marquee event? "Look, I never take my opponent lightly or get too intimidated by the reputation of my opponent. Realistically speaking, no boxer is unbeatable. Having said that, I feel boxers from Ukraine, Kazakhstan, Cuba and Thailand are going to pose big threats. The junior boxers who are coming through the ranks from these countries are really good," he says matter-of-factly.
The Assam teenage boxer cited the example of how the new generation of boxers from Cuba are a class apart. "Look at Cuba's Robeisy Ramirez; he won the gold in London Olympics and is only 18. It shows the depth of talent the new generation of Cuban boxers have. Indian boxers have to watch out for these pugilists in the World Championships," he concludes.