The Texas Longhorns will aim to continue the brilliant start to their season when they host the Kansas Jayhawks in Austin on Saturday, September 30. Texas has won all its four games so far this season and is expected to push further this weekend as they aim to seal a spot in the College Football Playoffs.
Kansas, on the other hand, has also started the season on a fantastic note. The Jayhawks have impressively secured victory in all their four games this season, resulting in them making a debut on the ranking after Week 4. They will aim to keep up the form on Saturday.
With both teams still on a perfect record, an electrifying matchup is expected in Austin this weekend. The Jayhawks secured a dramatic victory last time they visited Austin in 2021, with a 57-56 overtime win. The Longhorns reciprocated with a resounding 55-14 win in Lawrence in 2022.
•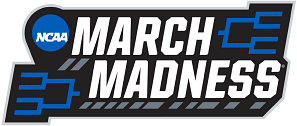 Notably, this will be the last time No.3 Texas and No.24 Kansas will meet as conference opponents. The Longhorns will make their way to the Southeastern Conference alongside Oklahoma next season and will be hoping to leave a lasting footprint on the Big 12 this season.
---
Which channel will show Texas vs. Kansas?
The Texas vs. Kansas game will be broadcast on ABC for television viewers. Fans can also watch the much-awaited matchup through live streaming on ESPN+ and Fubo TV.
When and where are Texas and Kansas playing?
The Texas vs. Kansas matchup is slated for Saturday, September 30, at the Darrell K Royal Texas Memorial Stadium in Austin, Texas. The stadium has served as the home field for the Texas Longhorns since 1924.
Texas vs. Kansas start time
The game between Texas and Kansas is scheduled to kick off at 3:30 P.M. Eastern Time.
Who will be the starting QB for the Texas Longhorns?
Quinn Ewers became Texas' starting quarterback in 2022 and retains the role this season. The quarterback has been quite impressive for the Longhorns this season, following an average season in 2022. Fans will expect him to keep up the brilliant form against the Jayhawks this weekend.
Who will be the starting QB for the Kansas Jayhawks?
Jalon Daniels keeps the starting role at Kansas this season after his impressive performance last season. He has already started the season on a superb form, leading the Jayhawks offense to impressive wins so far. His accuracy and astuteness will be needed in Austin on Saturday.