UNLV will make history as they host an SEC team during the regular season for the very first time. Vanderbilt will be making its debut in the Silver State when they face off at Allegiant Stadium. For the third consecutive season, the Commodores have a West Coast road trip on their schedule.
Vanderbilt kicked off the season with victories against Hawaii and Alabama A&M but faced a setback when they lost to Wake Forest last week. They will look to return to their winning ways when they face the UNLV Rebels on Saturday in what will be their last non-conference schedule in the 2023 college football season.
UNLV is coming off a 35-7 defeat at the hands of No. 2 Michigan. It's worth noting that they emerged victorious in their sole prior encounter with Vanderbilt, securing a comfortable 34-10 win in Nashville back in 2019. The Rebels' offense will look to do a better job on Saturday after an unimpressive outing against Michigan.
•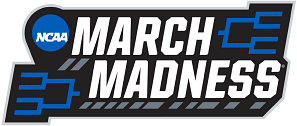 What Channel is Vanderbilt vs. UNLV on?
Week 3's game between Vanderbilt and UNLV will be broadcast on CBS Sports Network. Additionally, it can also be watched via live streaming on Fubo TV.
When and where are Vanderbilt and UNLV playing?
The Vanderbilt vs. UNLV game is scheduled for Saturday, September 16th, at Allegiant Stadium in Paradise, Nevada. The Rebels have shared the stadium with the Las Vegas Raiders of the NFL since its completion in 2020.
Vanderbilt vs. UNLV start time
The Vanderbilt vs. UNLV game is slated to kick off at 7:00 p.m. ET.
Who will be the starting QB for the Vanderbilt Commodores?
Sophomore quarterback AJ Swann will be in the starting role for Vanderbilt against UNLV after retaining the starting job at the program. He overcame a battle with 2020 starting quarterback Ken Seals during the off-season.
Who will be the starting QB for the UNLV Rebels?
Doug Brumfield started the 2023 college football season as the undoubted top choice at quarterback for UNLV. Even though Brumfield has secured the starting quarterback position for the past two seasons, he never had the opportunity to experience an offseason where he was unequivocally the top choice at the position.
Edited by Abhimanyu Gupta