T.J. Dudley has reportedly been dismissed from the Clemson football program. The linebacker was alleged to have marketed unauthorized images of teammates on his OnlyFans profile.
The former four-star prospect was to assume a significant position within Clemson's defensive lineup for the upcoming season after a noteworthy freshman year. However, he won't be continuing his college football career with the Tigers.
The news was revealed by "Beatin the Bookie" on Twitter.
•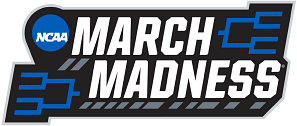 "T.J. Dudley sold pictures via OnlyFans of unsuspecting teammates in the Clemson locker room…it didn't go well with the team when they found out, he was then dismissed from the team."
Dabo Swinney disappointed by T.J. Dudley's actions
Clemson head coach Dabo Swinney has expressed his disappointment at T.J. Dudley's actions which led to his dismissal. According to him, the player had the opportunity to have a good season with Clemson, but he failed to uphold the rules.
"It was a disappointing situation because he's a good kid and a man. He had a chance to be a great player for us this year, so that definitely hurts us. It's unfortunate, but we've got rules and sometimes it's just best to get a fresh start. We wish him well."
During his freshman year in 2022, he played in four games for the Tigers and made a single tackle against North Carolina Tar Heels. He becomes the latest player to be dismissed from a Power Five football program this offseason.
As a result of T.J. Dudley's departure, Clemson's linebacker group has experienced a reduction in depth beyond the presence of Jeremiah Trotter Jr., Barrett Carter, and Wade Woodaz.
T.J. Dudley commits to Ole Miss
In what will be a fresh start in college football, T.J. Dudley has committed to Ole Miss. The linebacker announced his decision via social media on Friday night.
In his announcement, the linebacker mentioned the Rebels' new defensive coordinator Pete Golding, another sign that the hiring of Golding is proving beneficial for the program.
Edited by Sidharta Sikdar