Deion Sanders is one of the most influential names in all of football. He is a Hall of Fame cornerback who has won multiple Super Bowls with multiple teams and is one of the most electric players of his era.
Sanders made the transition from player to college coach in 2020 when he took over as head coach of the Jackson State Tigers.
After three successful seasons, Deion Sanders was offered the opportunity for the head coaching position of the Colorado Buffaloes on December 3, 2022, and took it to become their next head coach.
•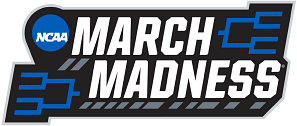 Many sports personalities thought it was a great landing for the Buffaloes, who have had six-straight losing seasons. "Undisputed" analyst Skip Bayless, who covered Sanders as a player in Dallas, is buying into Deion Sanders at Colorado.
Bayless said:
"So, you know this man veryT well. I covered this man. I love listening to this man. He's got the charisma of the most influential evangelist. He is like the greatest Baptist priest ever, spitting fire, brimstone and hope. And he's sold me. I'm just watching him, and I'm like, I want to sign. Where do I sign? I want to play. I want to be part of this. He says, 'There's hope in you. He's telling the media that."
Bayless added:
"He's just trying to create hope, false hope, to start with. You have to create it to where it starts to grow, real hope. I love how he's coming across. He went on and on [about the transfer portal] and said the only way you're gonna out-recruit me is with a bag. If you got a bigger bag than I do, I'm sure they got some bags there becasue that program has legacy to it. I don't know if people remember, but they've been a national powerhouse. They've won a national championship."
Deion Sanders becomes the 28th head coach in Colorado Buffaloes history
Sanders became the 28th head coach in Colorado history when he was hired on December 3rd. The Buffaloes are hoping he can replicate the success he had at Jackson State in Colorado.
He went 27-6 as Jackson State's head coach in the three years he coached the team.
The Buffaloes haven't had a winning season since 2016 when they finished 10-4. They haven't had a head coach with a winning record since Gary Barnett, who coached the team from 1999-2005.
Deion Sanders will begin his first season with the team this fall. He is hoping to turn the program into a winning one again.
---
If you use any of the above quotes, please credit Undisputed, and H/T Sportskeeda.