In a 2019 interview, Martin Scorsese compared Marvel movies to theme parks. He followed up this interview with an op-ed in the New York Times explaining his remark. Both his interview and the subsequent opinion piece created a lot of furor among Marvel fans.
Scorsese wrote in the op-ed,
"I said that I've tried to watch a few of them and that they're not for me, that they seem to me to be closer to theme parks than they are to movies as I've known and loved them throughout my life, and that in the end, I don't think they're cinema."
Many other directors, including Francis Ford Coppola and Ridley Scott, have criticized the Marvel franchise projects as well. In response, Marvel chief Kevin Feige and director James Gunn have defended their work.
The Taxi Driver director's 2019 interview with Empire Magazine came at a time when he was promoting his movie, The Irishman. The negative reaction to his interview forced him to write an op-ed detailing his views. That was when he put forth his opinion on why he thought Marvel movies weren't cinema.
---
What did Martin Scorsese say about Marvel movies?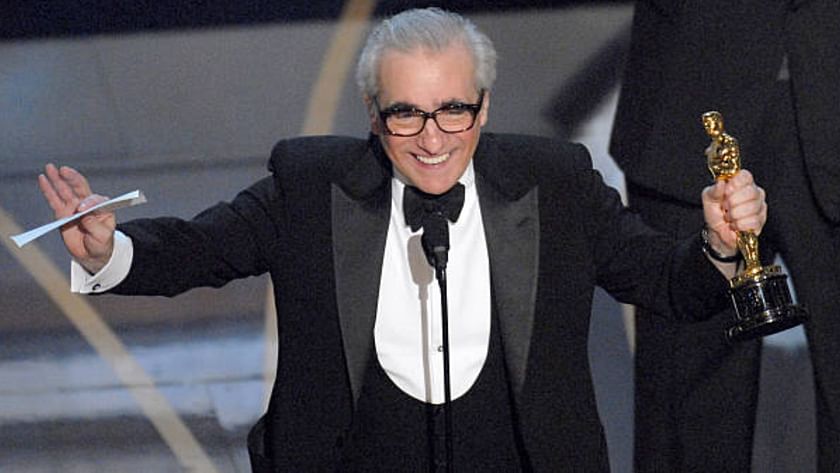 In his interview with Empire Magazine in 2019, renowned filmmaker Martin Scorsese equated Marvel movies to amusement parks. He claimed that although he had tried to watch a few of them, he failed to like them.
Moreover, he believed that they aren't cinema and are very different from movies that he has known. However, he accepted that some of them were well-made and the actors were giving their best as required in the circumstances. Despite that, Marvel lovers were upset.
The following sentiments were expressed by the director,
"The fact that the films themselves don't interest me is a matter of personal taste and temperament. I know that if I were younger, if I'd come of age at a later time, I might have been excited by these pictures and maybe even wanted to make one myself."
It continues,
"But I grew up when I did and I developed a sense of movies — of what they were and what they could be — that was as far from the Marvel universe as we on Earth are from Alpha Centauri."
In his editorial piece in the New York Times, Martin Scorsese wrote in detail about his views on what he meant by cinema. He described his idea of cinema as a form of art that has mystery, revelation, and emotional danger – qualities he finds missing in Marvel movies.
Furthermore, he claimed that Marvel movies were a risk-safe cinema since they were "market-researched, audience-tested" products meant for consumption. He went on to complain that such franchise films are becoming a primary choice on the big screen for viewers.
---
What is the actual meaning behind Martin Scorsese's words?
Though widely criticized, Martin Scorsese's opinions can be broadly divided into two parts – what is wrong with Marvel movies and why is he upset with Marvel movies. Being an award-winning director with enough experience in this field, his views cannot be dismissed as a generation gap, as James Gunn tries to do.
Martin Scorsese believes that there is less creativity in story-telling in Marvel movies. He believes that even the sequels are remakes in spirit because the formula of the storyline remains the same. Moreover, these types of movies lack the art form connected to aesthetic, emotional and spiritual revelation.
The Academy Award winner went on to say that franchise films are taking over big screens and very few small-budget movies make it to the screens. Box office survey lists prove him right.
"The reason is simple. In many places around this country and around the world, franchise films are now your primary choice if you want to see something on the big screen. It's a perilous time in film exhibition, and there are fewer independent theaters than ever."
Scorsese believes the huge success of franchise movies means there is a demand from audiences and theaters and streaming platforms continue dishing out similar material to keep down risks. He argues that it is an egg-and-chicken situation where the taste of the viewers is getting modified to look for spectacle rather than content in a cinema.
---
Does Martin deserve the backlash he received?
Martin Scorsese's comments may have sounded derisive to many Marvel fans. Yet his concerns about the changing scenario of movie-making are being shared by many other filmmakers. From actor Jodie Foster to Oscar-winning filmmaker Jane Campion to Alan Taylor, the director of Thor: The Dark World, many directors hold similar views.
However, some Marvel fans have pointed out that the superhero franchises have started elevating the roles of female heroes and heroes with colored origins unlike Scorsese's films about white men.
However, this is a one-sided claim because Martin Scorsese, the founder of the World Cinema Project, which restores neglected films, has made numerous contributions to cinema. Many of the films produced by him have writers, directors and producers of colored origins.
Many movie enthusiasts believe that it is the perspective of making movies that matters. While Scorsese creates movies where both storyline and execution are art forms with philosophical meaning and psychological experiences, Marvel movies are about spectacle, entertainment, and escapist adventures.