5 bowlers who should have been tried instead of Ashish Nehra 
6.10K //
07 Oct 2017, 09:56 IST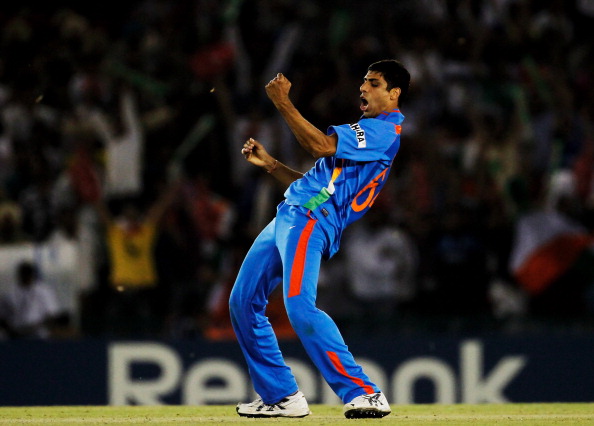 It came as a huge surprise when veteran fast bowler Ashish Nehra was named in the squad for the T20 series against Australia last week.
Yes, he has had his share of good fortune to represent the Indian national team. Although his illustrious career has been marred by injuries, there can be no doubt on Nehra's talent and hard work. And that is exactly the reason why he is back in the team.
But then again, at 38, he is certainly not growing any younger. With the ICC ODI World Cup just two years down the road, it would have been a more logical decision had the Indian selectors opted for a fresh young bowler. The country does have a huge pool of talent and really, any one of the exciting fast bowlers could have been named instead of Nehra.
Here, we take a look at five such pacers, who should have been tried instead of the old warhorse.
---
#5 Basil Thampi
The IPL 2017 Emerging Player of the Year, Basil Thampi, is known as a bit of slinger. But he has two elements in his bowling – pace and a terrific yorker – that make him a deadly aspect, especially in the shorter formats. He also has a pretty decent slower delivery that comes in as a handy variation.
At this year's IPL, his numbers weren't particularly good. Thampi claimed only 11 wickets from matches while conceding at 9.49 per over. However, the paceman was actually better than what his numbers suggest. His effectiveness on slow tracks was one of the lone bright spots of an otherwise doomed IPL campaign for his team, the Gujarat Lions.
Agreed, he hasn't yet done anything of significance in the domestic circuit, but he definitely has the talent. Being 23, he could have been given a shot in the national team and groomed for the future.