Ever since Bangladesh played their first Test match against India at Dhaka in 2000, they have come a long way. During the first decade or so, they struggled to be competitive in Test matches, both at home and overseas, and won their first Test match after having played the format for five years.
However, over the past few years, Bangladesh have become a competitive side at home and been able to win landmark Test matches against some of the strongest sides in the world. Most notably, they drew Test series against England and Australia at home in 2016 and 2017 respectively.
That said, their record away from home continues to be abysmal (four wins and a staggering 41 losses in 48 away Tests) and the latest capitulation in South Africa further reinforces the point. So, let's take a look at some of the reasons why they struggle to compete away from home.
#5 Absence of quality top order batsmen
If a team is to do well away from home then the need for quality top order batsmen is paramount. A sound top three is absolutely essential when a team travels outside the subcontinent and the ability to play swing and pace effectively is the key to a successful away tour, most of the time.
On the other hand, good top order batsmen are also responsible for saving Test matches when the priority is to bat out time. In this regard, Bangladesh have not been blessed. Tamim Iqbal, who has been their best player over the years, averages 38.69 away from home over the last decade and most of the other top-order batsmen have averages in the low to mid-20s. Due to this major handicap, Bangladesh struggle to put up a fight against high-quality bowling on away tours.
#4 Pace bowlers lack bite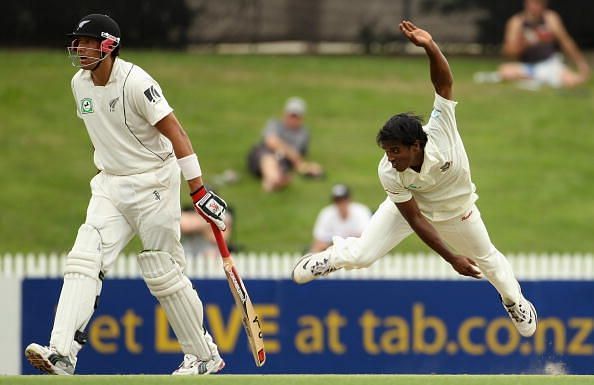 Under normal circumstances, a Test match can only be won if a team is able to take 20 opposition wickets and in away tours, the fast bowlers are responsible for making that happen. As far as Bangladesh are concerned, they simply do not have the sort of fast bowlers who can either take wickets or keep the batsmen quiet. In the process, the opposition racks up huge scores.
The huge scores piled up then puts pressure on the equally weak Bangladesh batsmen. Over the last 10 years, Bangladesh have tried out plenty of medium pace bowlers in the Test arena away from home and among those who have played at least five games, the numbers are abysmal.
Robiul Islam has the best average (31.87) but he is not in the scheme of things anymore. Rubel Hossain, who is a fixture in the Test side, has an average of 57.5 and an economy rate of 4.01, which, to put it mildly, is quite poor.
Taskin Ahmed, who is regarded as a hot prospect, averages 97.42 and has an economy rate of 4.4. Due to the lack of quality fast bowlers, Bangladesh continue to struggle in Test matches away from home.
#3 Lack of belief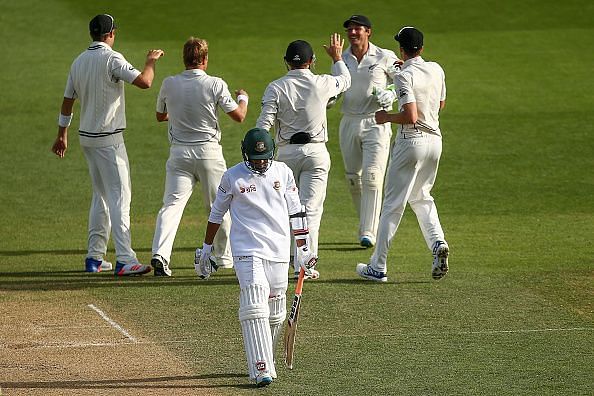 Belief is an incredibly important attribute for a team when it comes to tough overseas tours and it is something that often allows them to rise above their limitations as a team. For instance, four wins in overseas Tests might not have been seen as such a poor return for a new Test playing nation had Bangladesh been able to draw a few of the 41 Tests that they lost away from home.
When the going gets tough, there is a distinct tendency of throwing in the towel and that has not helped matters in overseas conditions. For instance, in the latest Test against South Africa, Bangladesh responded well by scoring 320 in the first innings after the hosts had put up 496 but then collapsed in a heap to 90 all out in the 2nd innings. There was simply no attempt to bat time and that is something that needs to change if they are to become a competitive side away from home.
#2 Influence of T20 cricket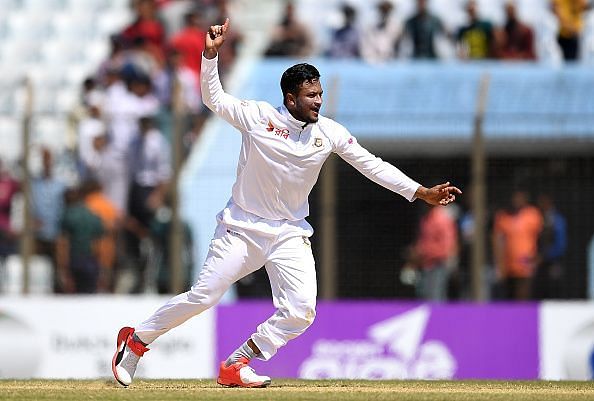 In this day and age, when T20 leagues have become a far more lucrative source of income for a cricketer, it is only natural that they would try and have a stab at it. However, for a newly minted Test playing nation like Bangladesh, it might have adverse effects.
Youngsters starting out might be more interested in clubbing sixes, while bowlers might be focussed on honing their variations instead of enhancing the skills that are important in the longest format of the game. There is nothing wrong in it, obviously, but Bangladesh's cricketing infrastructure is still developing and unlike other Test playing nations, they might not have the wherewithal to manage a production line of cricketers who can swiftly graduate to T20 leagues after honing their skills in first-class cricket.
The absence of genuine Test-class cricketers could be attributed to the rise of T20 cricket and Bangladesh's inability to balance the two. Until they find a way to do that, the team will continue to struggle overseas.
#1 Over-dependence on spinners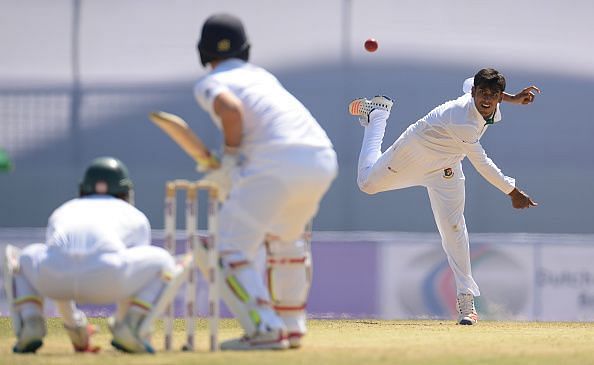 When a team travels outside the subcontinent, spinners usually come into play very late in the game and hence Bangladesh's army of spinners cannot quite influence the game in any meaningful way.
At home, the spinners have been excellent over the past few years and Bangladesh have become a tough side to beat, but it is a different story away from home. Only Shakib Al Hasan's average in away Tests is similar to what he has at home (32.24 at home v 32.65 overseas) but the other bowlers struggle to make much of an impact.
Mehedi Hasan, for instance, averages 66.43 (19.7 at home) and has a strike rate of 103.7 (32.7 at home). The story is the same for other spinners as well and if Bangladesh cannot find an alternative to spin, then they will continue to struggle when they play outside their comfort zone.