A ton that was destined for Dravid
862 //
10 Mar 2012, 13:13 IST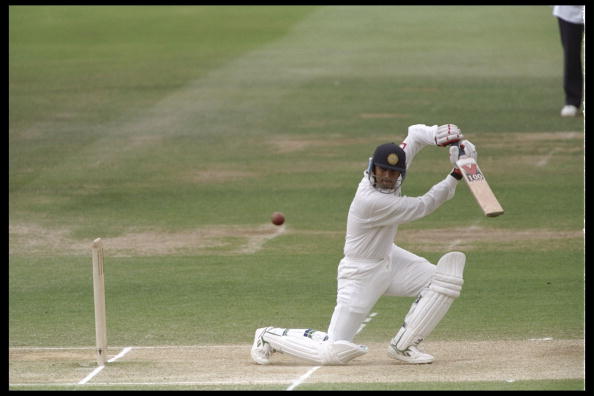 Could not find a better allegory for Dravid than a century at Lords.  Hence this tribute.
In the melee of the modern world it is said that change is the only constant. Phrases like disruptive innovation, creative destruction comprise the lexicon of the language which is today used to describe positive developments. For it is unfashionable to 'remain the same', which is sometimes euphemistically interpreted as being a 'prisoner of the past' or 'unwilling to accept change'. If ever there was an exception that proved this rule, it is Rahul Dravid. While Dravid's innate ability to adjust and adapt have earned him success in all forms of the game, re-invention and Dravid have seldom been used in the same breath. He is special because 'adjust' is all he needs to do to thrive in alien conditions, not revolutionary change. The idea has always been to contribute in the best possible way and not showcasing of one's personal novelty. This approach seems almost vedantic - the belief that an individual needs to only be concerned with his efforts and intentions, and the result will take care of itself. The century at Lords on Saturday (23-July-2011) seems to have brought to Dravid the destiny he always deserved.
Dravid's India debut was greatly anticipated in the mid-90?s. He was in the list of probables for the 1996 World Cup. Unfortunately, he didn't make the team. Perhaps it wasn't meant to be, for Dravid's debut at Lords in 1996 will for always remain an epochal moment in Indian cricket history. This test match is the equivalent of Jesus' birth on the calendar of Indian cricket and has become the reference point for events in the past and the future. Of course, like many other of Dravid's milestones, his début match too had many a reason (apart from his performance) to be remembered – Sourav Ganguly and the emergence of Venkatesh Prasad (start of the Prasad-Srinath era).  Dravid's début innings was indeed special – everything about it was proper, tight forward defence, elegant square-drives and finally walking back on 95, caught-behind of the bowling of Chris Lewis. If his entry into the national scene at Lords was poetic (albeit with a slightly anti-climatic, perhaps even tragic ending), the journey since has flowed like precise prose.
When Dravid strides out with a bat in hand, he brings along a calming reassurance that everything is in order. His batting leg-guards tucked behind the tongue of his shoes, velcro on the arm-guard neatly folded and fastened, crisp clothing – the shirt always tucked in fully with the leg-guard neatly wrapping flannels down to the ankles. The batting gear always in fine fettle with no rough ends or scraggy tapes hanging out. No oversized thigh-pads jutting out or chest-guards which make the wearer look like the vulcanised rubber version of a mascot of a multi-disciplinary sporting event. This is a far cry from modern Indian superstars, who have managed to reach the pinnacle in limited over formats, yet fail to earn a permanent slot in the Test team. Today being unkempt is cool – it is not easy journey; to go from boyish brashness to mature manhood. Fortunately for Dravid he never had to make this transition, for he was always an assiduous thinker rather than a swashbuckling stroke-maker and knew the value of doing things correctly, beyond doing the correct thing.
While there has been a lot of hype around Tendulkar's impending 100th ton, it is Dravid's century that seems more righteous. For it was the 24-year old Dravid who on début at Lords walked after the faintest of edges through to wicket-keeper Jack Russell. In his mind, he only did what was right and in the process embodied the 'spirit of cricket'. The home of cricket provided a fitting venue to this act of civility and gentlemanliness. Through his recent ton, Lords is now even with Dravid – for he was the lone centurion in the innings, letting him take the newsprint reams he deserved, for even if the 1996 Lords test had had a fairy tale ending for Dravid, it would be remembered as much for Ganguly as for Dravid.
Strange are the ways of the world – match after match, Dravid has stayed in the shadows of the Laxmans and Gangulys to steer India to safety (32 out of his 34 test centuries have ensured that India come out unscathed in the end), yet India's defeat at Lords cruelly means that in Dravid's mind, this will not be the century that was truly meant to be.