Abhishek Nayar bowls 17-ball over against South Zone
7.94K //
13 Mar 2013, 16:02 IST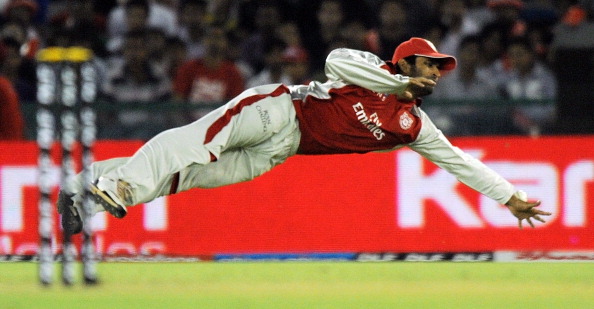 In an inter-zone semi-final of the Deodhar Trophy, Mumbai all-rounder Abhishek Nayar bowled 10 wides and a no-ball in a 17-ball over, which he somehow managed to complete. Mohammad Sami, the Pakistan speedster, holds the record for the longest over in ODIs, with his infamous 17-ball over against Bangladesh in an Asia Cup tie in 2004.
Nayar's instance was recorded in the 12th over of South Zone's innings, and began with the wicket of South Zone opener off the very first ball. The wide juggernaut began with the third delivery of the over and continued as the fifth, sixth, seventh, ninth, 11th, 12th, 13th, 14th and 15th deliveries were all wides. Nayar even tried to change his run-up, but the result was the same.
When Nayar finally got the last delivery on target, he over-stepped. He survived being penalised harshly on the free hit delivery as Dinesh Karthik swung wildly and missed.
As was the case with Sami's wild over against Bangladesh, Nayar's over didn't have any significant effect on the result of the match as West Zone went on to win with nearly nine overs left. Nayar, though, finished with decent overall figures of 7-0-49-2.
Nayar was not pleased with some of the wide calls, but later admitted that it was disappointing.
He said: "These things happen, I had a bad day, and I was not provoked by the umpire's call. I was a little rusty initially but I'm happy with my figures for the day."