All you need to know about the ICC World T20 Qualifiers
1.14K //
13 Mar 2012, 11:31 IST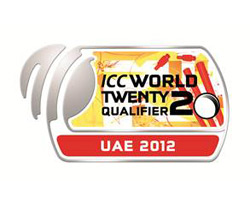 This is a very hectic part of the cricket calendar as the Asian teams clashing in the appropriately named Asia Cup, a bedraggled Aussie side taking on a well rested West Indies, South Africa aiming to establish their superiority in New Zealand and England preparing themselves for another tough subcontinental series – all attest to. So, you are forgiven if you are not paying attention to an important ICC tournament which is underway and involving 16 associate teams. These teams are battling for two spots in the upcoming World T20 Championship, which will be held in Sri Lanka in September. For fans from the Test playing nations, it is easy not to care; but for these countries, it is a big deal. Apart from the major incentive of qualifying and hobnobbing with the big boys, success can also be a big boost to their domestic infrastructures and pave the way for winning more followers in their countries. So, here is a quick cheat sheet about the ICC World T20 Qualifiers.
This edition of the T20 qualifiers is being held in UAE and lasts for 12 days.
The teams are split into two groups and each team will play seven round-robin group matches to determine who enters the knockout phase.
Group A comprises of (1) Afghanistan (2) Netherlands (3) Canada (4) Papua New Guinea (5) Bermuda (6) Hong Kong (7) Denmark and (8) Nepal.
Group B comprises of (1) Ireland (2) Kenya (3) Scotland (4) Namibia (5) Oman (6) Italy (7) Uganda and (8) USA
The top 3 teams in each group qualify to play in the knockout phase.
The Group toppers will clash with each other, and the winner grabs the first slot to Sri Lanka.
The second and third placed teams will face off with each other and the loser of the clash of the Group-toppers, and the team which remains standing at the end of the scuffle will grab the second slot to Sri Lanka.
The winner will be paired alongside Australia and West Indies, and the runner up with England and India, at the World T20 Championship in September.
Players to watch out for: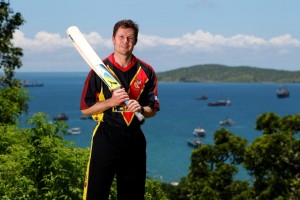 Geraint Jones - 
Your eyes don't deceive you. Geraint Jones is back in international cricket, but this time he is playing for the country of his birth – Papua New Guinea. Memories of the 2005 Ashes are far behind now, and Jones will be looking to raise the profile of the small island country and help them punch above their weight in the tournament.
Michael Di Venuto -
Another former international playing for the country of his birth. Di Venuto last played for Australia in the late 90s, and since then has established an impressive domestic record. Now, he will be playing for Italy in the hope of reliving his glory days as a destructive opening batsman.
George Dockrell -
In the tradition of Eoin Morgan and Ed Joyce, Dockrell is on the cusp of being snapped up by England. At 20 years of age, he is already one of the more experienced players in the Irish squad, and his cunning left arm spin will be a big advantage in the traditionally slow pitches of UAE.
Mohammed Nabi -
In the absence of the talismanic Hamid Hassan, Nabi will be the man Afghanistan will rely on the most. He ha played a lot of cricket in UAE, so he won't be short on experience. He is their best bowler apart from being a capable batsman. For Afghanistan to make their second appearance in the World T20 Championship, Nabi has a big role to play.
Tom Cooper -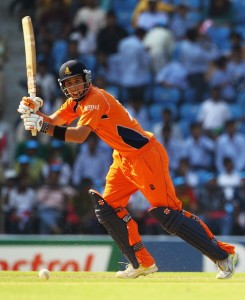 For Netherlands to perform well in the absence of their star player, Ryan ten Doeschate, Cooper needs to step up his game. Cooper has major experience after featuring in the 2007 World Cup and being part of a strong South Australian side; he will need all of it as the Dutch aim to stay ahead in a tough group.
Rizwan Cheema -
If you haven't seen YouTube clips of Cheema, do it now. This Canadian dynamo is the team's own Kieron Pollard; easily one of the most powerful strikers in Associate cricket. He had a disappointing 2007 World Cup and will be hoping to make amends. If he gets going, it is going to be one hell of a leather hunt for the fielding team.
Ultimately, it looks like it will be a battle between Ireland, Afghanistan, Netherlands and Namibia for the top spots. Personally, I will be cheering for my adopted country (USA) to scrape through to the play-offs at least. All in all, if you are looking for some hard fought T20s to watch in the next few weeks, spare some time for the ICC World T20 Qualifiers.