Australia's Poulton retires from ODI cricket
2.01K //
26 Dec 2012, 14:00 IST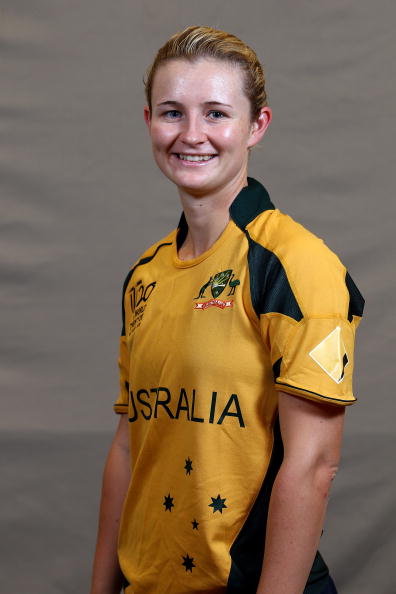 Melbourne, Dec 26 (IANS): Australian cricketer Leah Poulton Wednesday announced her retirement from the One Day International (ODI) cricket.
Poulton will continue to be available for Twenty20 Internationals and will also play domestic cricket for the Lend Lease Breakers in the Women's National Cricket League (WNCL), said Cricket Australia.
Poulton made her international debut in a T20 match in the Rose Bowl Series against New Zealand in October 2006.
Her ODI debut came in the same series. She went on to play two Tests and 48 ODIs and has notched 40 T20s.
Throughout her ODI career, the 28-year-old amassed 1,033 runs at an average of 25.19.
In only her third ODI, she made a series-clinching century with her knock of 101 sealing the Rose Bowl Series 3-0 for Australia, with two games to spare.
Poulton's final ODI was also against New Zealand in the recent 2012 Rose Bowl Series Dec 19, in which Australia recorded a seven-run win.
Poulton said the decision to retire from ODIs did not come easy.
"I've been really lucky to have played with some greats of the game such as Karen Rolton and Shelley Nitschke. When I first started playing, I looked up to those players. (I learnt) a great deal from them," Poulton said.
"I'm really excited about where cricket is heading with the T20 format. A few years ago T20 cricket really invigorated my love for the game and if it hadn't been for T20, I may have retired sooner.
"I still enjoy T20 cricket today as much as I did when it first came along and I'm looking forward to the next few years of my career playing T20 and being a part of successful Australian sides."
Women's National Selection Panel (WNSP) chair Julie Savage said: "Leah has been a very good ODI player for Australia, and the WNSP are pleased she will continue to be available for T20 cricket in the Australian colours.
"She will be remembered as a hard-hitting batter who loved to find the boundaries and did so often," Savage said.